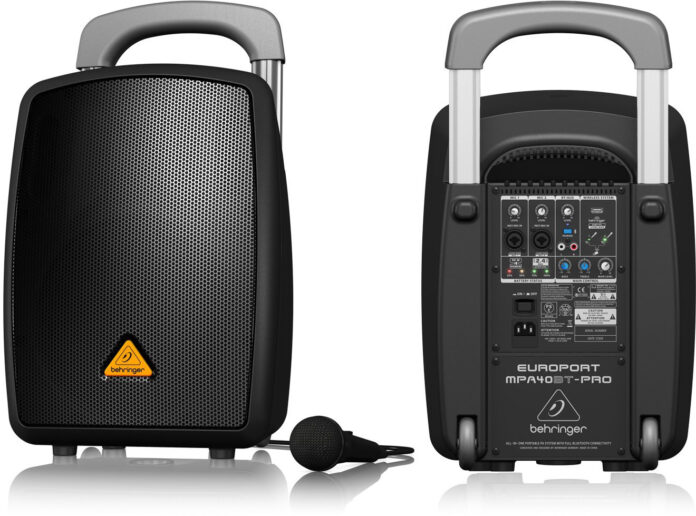 Portable PA systems come in many different sizes with a variety of power ratings and features. Whether you are looking for a portable sound system for karaoke, busking, singing, speech, music, or home use, there is always a choice for everyone.
There are many different features to consider when looking for a battery-powered PA system in order to choose a unit that works best for your intended use. These include battery life, Bluetooth, inputs, outputs, lights, effects, and the overall size of the speaker itself.
What is a portable PA system?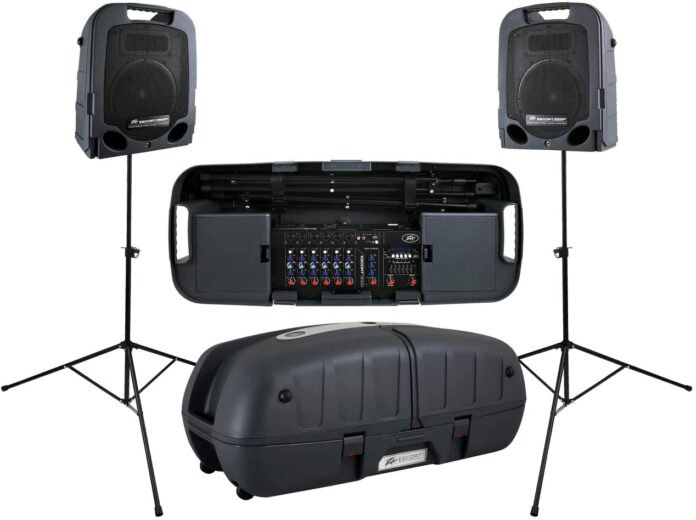 A portable PA system, also known as a portable public address system, is an all-in-one speaker unit with a built-in rechargeable battery, allowing you to use them without the need for a mains connection. They have a minimum of one line input to connect devices for audio playback, as well as one microphone input to allow for speech and singing purposes.
Each portable sound system has an integrated rechargeable battery, making them highly versatile for many different uses. The majority of them can also be operated whilst plugged into a mains power source, ensuring constant sound wherever you are located.
If you are considering purchasing a battery-powered PA system to use for relatively long events, you will need to have a look at the battery life that each one has to offer. You won't want to purchase a unit that cuts out halfway through a performance or song, so the battery life is a huge factor to consider when choosing one.
Another key feature to look out for is whether or not the PA system has Bluetooth technology. Bluetooth gives the ability to pair a smart device such as a smartphone, tablet or laptop and then play audio through the system from any app or streaming service on your device. This is particularly ideal if you are using backing tracks in performances, but it's also a great feature for casual music at home gatherings. Click here for a range of Portable PA Systems https://electromarket.co.uk/speakers/portable-pa-systems
How do I choose a portable sound system?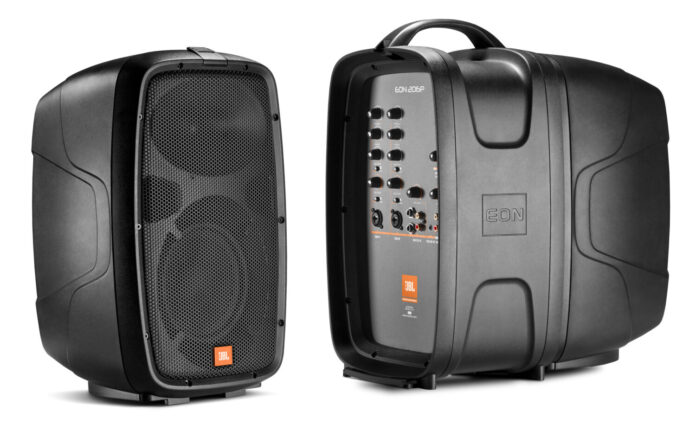 With so many different systems on the market, it can be difficult to know which portable PA system will work best for you. A big factor that you need to consider is the power and volume level that each speaker can excel at. For example, if you need a portable PA system for busking purposes, you won't need something quite as powerful, while if you need a PA system for outdoor events with a fairly large number of people, you'll need something larger and more powerful.
A quick way to tell if a portable sound system will be loud enough for you is by looking at the size of the main woofer driver. Generally speaking, the larger the driver is, the more powerful the speaker will sound. This isn't always the case though, sometimes you will find smaller units that are more powerful than larger speakers, it mostly depends on specifications such as wattage and peak decibel level.
If you are planning on using a portable PA system for vocal use, you will need to have a look at the number of mic inputs available on each unit. For example, you may need two microphones to be used in a performance, and many PA speakers will only have one mic input so this is important to consider.
Many battery-powered PA systems include one or more wireless microphones that connect to the speaker automatically using radio frequencies. With these options, you do have the ability to use another wired microphone with the speaker, as the wireless microphone isn't taking up the mic input on the speaker.
What size battery-powered PA system is best?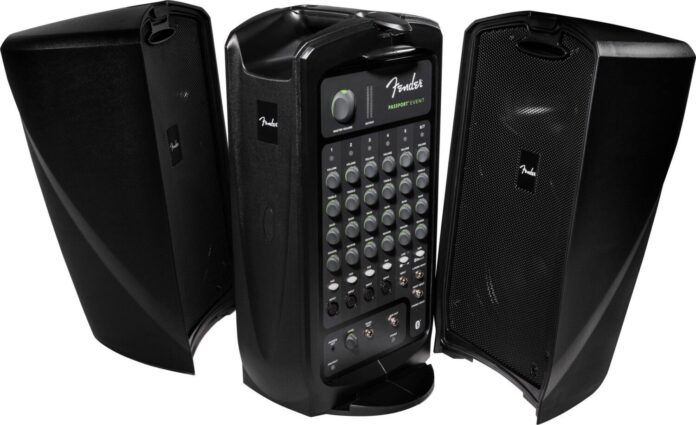 Depending on what your intended use is, the ideal size of a portable PA system will differ. For example, if you are just using it for vocals, you wouldn't need to get a unit with a large woofer driver, due to the tweeter or horn driver within the unit reproducing the majority of the mid and high frequencies. A PA system with a 10" or 12" driver would be suitable for pure speech and vocal use.
If you are going to be using the portable sound system for music purposes and it needs to be louder, it would be better to go for an option with a 15" driver, as these offer a punchier output and louder volume levels. We also offer a few portable sound systems that have two woofer drivers in the unit. These are ideal for larger events if a loud volume level is needed.
As well as the size of the main woofer which is an important factor to consider, the overall size of a portable PA system is also important to take into account. For situations where you will need good mobility, a larger speaker can get in your way. If you are going to be moving the unit around a lot then you'll need something lightweight and compact to ensure a comfortable experience for you.
There are a few options that we offer that are compact in size and also include a shoulder strap, allowing you to carry the PA system on your person while speaking or singing. Perfect for speech in outdoor events, these give you full mobility when performing, and are especially useful when used with wireless headset microphones for complete cable and hands-free use.
Different types of PA systems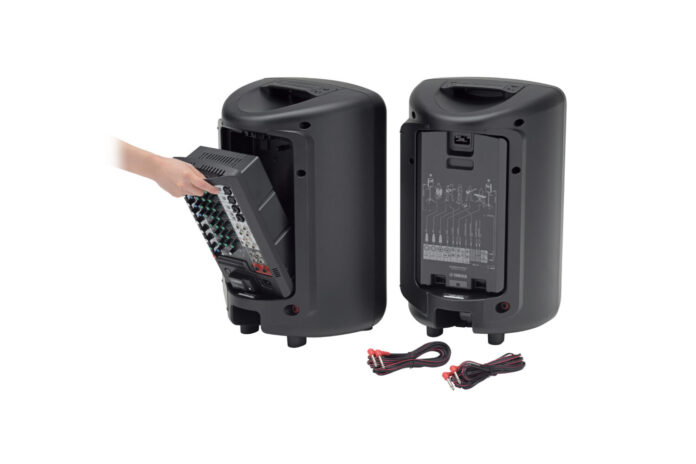 Portable PA systems are a large, yet ultimately small part of the market. There are thousands of different types of PA systems, all of which are ideal for different purposes.
For example, if you are after a permanently installed PA system, there are sets including integrated speakers and amplifiers that give you the ability to achieve this. There are also the more traditional passive PA systems that are used commonly by DJs or as a constant setup in clubs and pubs. Click here for Installed PA systems https://audioinstallations.co.uk/
With so many different options available, it is understandable if you aren't sure which option would be best for your intended purpose. Please feel free to contact us if this is the case, we will be happy to go through any questions you may have.