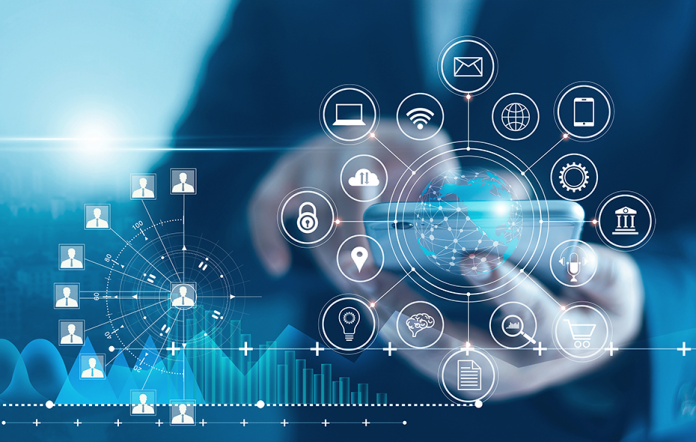 Digital platforms are becoming increasingly important in business. The more time customers and audiences spend online equals more opportunity for businesses to acquire customers online. What is more, the convenience that digital services offer to customers has meant established businesses are clambering to leverage digital offerings.
But are businesses that leverage digital services classified as digital businesses? And if not, what defines a digital business? We reached out to some businesses to discuss the matter. One company that got back to us, a cloud-based IT provider called TechQuarters, stated that a digital business differs from a normal business with digital offerings in terms of how they acquire customers, and how they distribute their services.
What is a Digital Business Model?
Many businesses nowadays have many digital offerings – these range from an accompanying app for a product, a digital interface for your housing utilities, or perhaps a chatbot for connecting with a company's support service, or business representatives. But, a truly digital business model is significantly different.
A Digital Business is Digital-Native
Digital businesses usually start up as such. Businesses such as Deliveroo, are an example of a digital business model, because their business is connecting their customers with restaurants and other food companies – so the service they provide is digital native. A business that was established before it started offering digital services usually do not meet the definition of digital business model.
The Value of the Business is Reliant on Digital Technology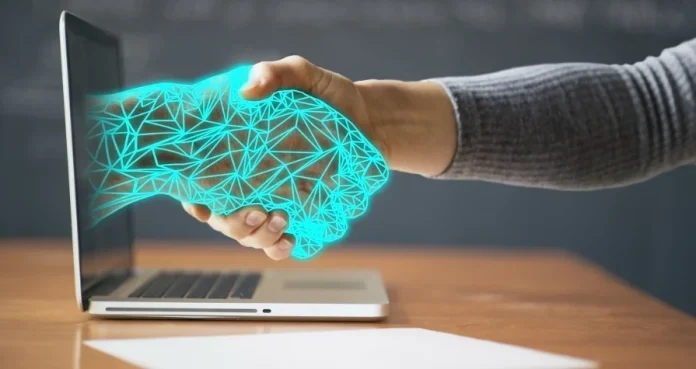 Another key characteristic of a digital business is that it draws all of its value from leveraging digital technologies. A music streaming service is an example of a business whose value pivots on digital technology – without a device to access the app (or website) and internet to enable streaming, the service a music streaming company offers would not work.
Customer Acquisition and Distribution of Service is through Digital Channels
Another key character is that digital businesses rely on digital channels to connect with and acquire customers; and they rely on digital channels to distribute the services they provide.
Examples of Digital Business Models
1. Ad-supported Free
Some of the biggest and most well established digital businesses in the world use the free, or ad-supported model. Google, Outlook email, Facebook, and more – these are all free digital business models. The business is able to offer their services to customers for free, because they get paid by companies who want to advertise on their platform. Nowadays, it is a bit more complicated than this, however, because users are generating data about themselves, and that is the real way that this business model generates valuable. User data gets sold to ad companies.
2. Freemium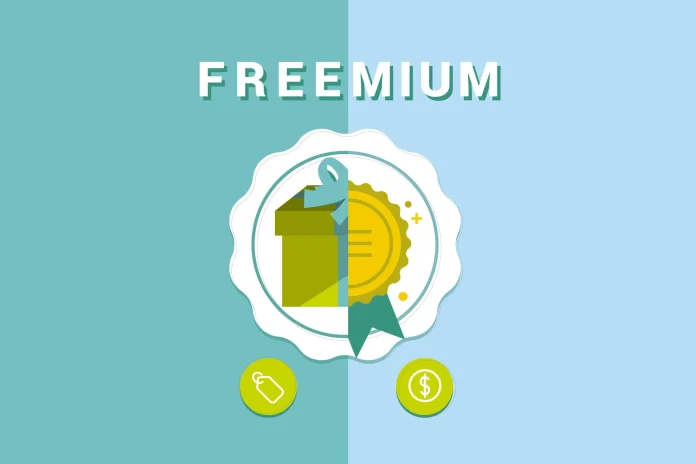 In the software and app world, the freemium model is one of the most common digital business models. With this model, the business offers two versions of their service: Free & Premium. The free version of the service is usually limited in some way (at least in comparison to the premium version). Users have the option to stay on the free version, but can pay to unlocked extra features offered by the premium version of the service.
3. On-Demand
'On-demand' means the customer has access to the product or service whenever they want – but it does not mean that they own the product or service. The perfect example of the on-demand digital business model is video streaming services like Netflix or Apple TV.
4. E-Commerce
Another one of the earliest types of digital business models. Most people will be familiar with the e-commerce model. For example, Amazon is an e-commerce company. PrettyLittleThings are both e-commerce fashion companies. There are some other digital business models that are similar to this, but an e-commerce brand is one that sells their own product, entirely via the internet.
5. Marketplace
The marketplace model, sometimes known as the two-sided marketplace model, or the peer-to-peer marketplace model, is also a well established digital business model. Examples of this model include Etsy, eBay, Upwork, Uber, etc. The idea with the marketplace model is that – so rather than selling a product to their customers – the digital business connects buyers and sellers with one other, and usually take a commission for each transaction that takes place on their platform.
6. Ecosystem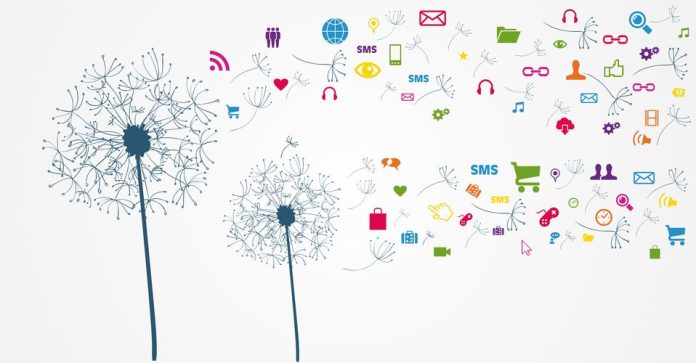 This is a very complicated for of digital business model. The reason being that digital ecosystems usually encompass multiple services, and multiple platforms. An example of a digital ecosystem would be Amazon, with their range of services, including Amazon (retail), Prime, Amazon Music, Amazon Echo, etc. Digital ecosystems often generate value or incentive to use several of their services in conjunction, which then also enables them to capitalize on future sales via a principle known as 'vendor lock-in'.
7. Access-Over-Ownership
Similar, but not entirely the same as, the on-demand model, the access-over-ownership business model is a means for customers to access products or services without having to own them. Some good examples of AOO models include digital car rental services like Zipcar, and digital property rental platforms like AirBnB. With this type of model, there are opportunities for users to capitalise on the platform – for instance, with AirBnB, the properties are owned by users of the platform; these users make money through the platform, but are not technically part of the business (and the business itself still makes money despite not technically owning the primary assets, i.e. the properties).
8. Experience
This business model is based on the idea that technology can be used in conjunction with other products to generate an experience that would otherwise not be accessible. An example of an experience-based digital business model might be Zwift, that enables you to convert your existing bike into a smart bike that can access the service.
9. Subscription

Another model similar to the on-demand service, but can apply to a product as well as a service. An example of a subscription-based digital business model would be Office 365 – you pay monthly for your license, and in exchange you can install and use a range of applications.
10. Open-Source
This business model is similar to the free model, except that most of the time, the open-source digital business model doesn't rely on turning the user into a product to create value. Instead, open-source digital services create value for the company through royalties and partnerships with other services. A good example of this is the Mozilla Firefox web browser, which is free and open-source, but earns money through web partnerships.