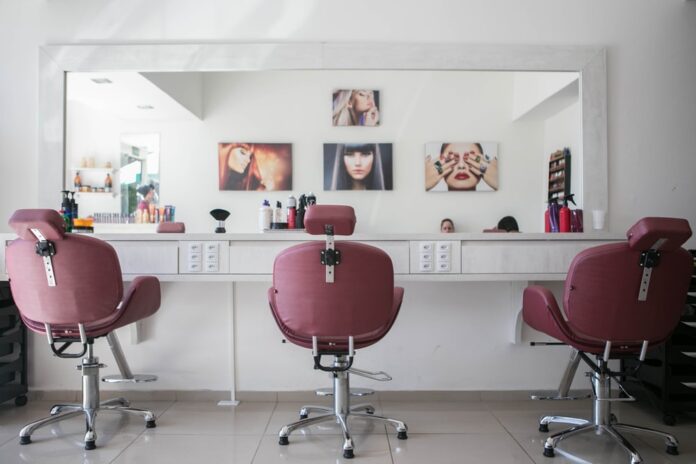 Going to a beauty salon is not something that you can and should do every day, but once you do that, you will have to go on your regular schedule in order to maintain a good result for a longer time. But, what does it mean to go to a beauty salon? What's included in that?
It starts with haircuts, hairstyles, hair dyeing, and other treatments that can include every type of hair removal, including waxing, then massages, nail treatments, and manicure, tanning, skincare treatments, and relaxing massages, pedicure, and aromatherapy. Some people go there just to relax and take their time to enjoy, and others may go for different reasons, including aesthetical ones, but also for some conditions that ruin their self-confidence. Many people have problems with their hair or skin, and they need regular visits with less time between the schedules. It's the same about those who suffer some specific skin condition that requires advanced treatments.
If you check here, you can see pretty interesting treatments available for the clients. But, let's see how often you need to go to the salon so you can maintain the results all the time, as needed.
For hair styling, haircuts, and treatments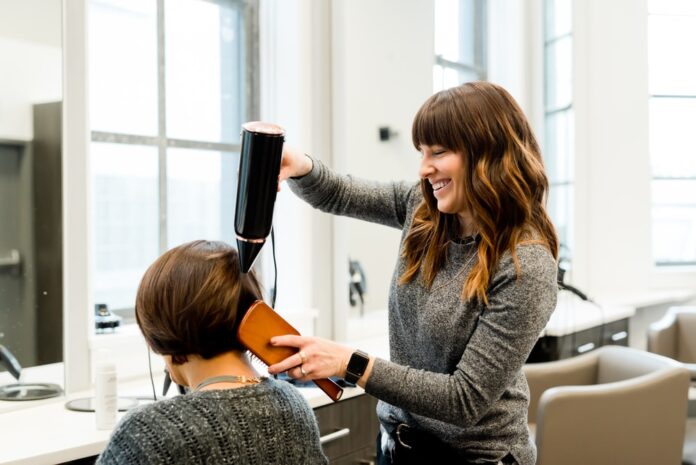 Every six to eight weeks you need to have your ends trimmed, or 4-5 weeks if your hair is too dry or you use heating appliances regularly. No one wants split ends, so we suggest trimming them every two months, but not more than that.
For your grey hairs, you should do a root touchup every five weeks, but if your hair grows faster, you will need to do that every month. It's the same about the roots if you don't have grey or white hairs too. If you use the permanent color you need to refresh it every four to six weeks, or less if the color is temporary or semi-permanent. Also, there are treatments you can do at home, using quality products, to extend this period and spend less money.
Of course, these time periods are not fixed, i.e. depending on your needs, you can visit a hairdresser when you need to. If you use nourishing treatments along with styling, then you define the frequency of visits to the hairdresser together with the stylist.
For manicure and nail treatments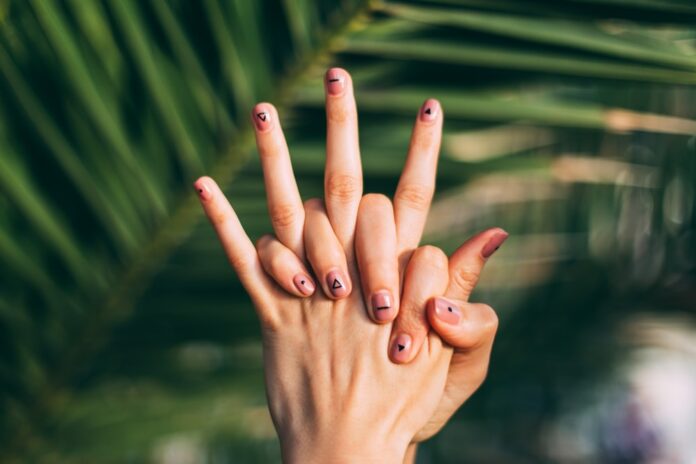 Again, this depends on how fast your nails grow and how quickly they lose the shape that the professional created during the first treatment. Generally, if you have strong and healthy nails, about three weeks between manicure sessions are enough. Some can afford to wait about a month if the growth is not large. But if you do work in which the aesthetics of your hands are important, then you can even consider a two-week interval between treatments.
Of course, issues such as fragility and rejection of the upgrade require more frequent corrections. If you have artificial nails, then corrections are more common. If the manicure is done on your natural nails, you can also wait at least three weeks, except in case of destruction.
Facial skin treatments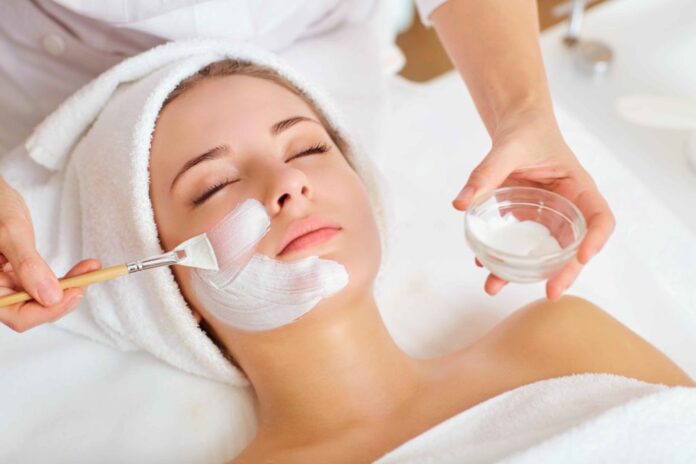 If you are going for peeling, acne, and specific condition treatments, you must wait at least a month to give your skin time to regenerate. Although it may seem like a treat, for the skin it is actually a trauma, especially if the treatment involves chemical peels or physical squeezing of acne and blackheads. But every treatment is different, just like the skin in different people.
The recommendation for a month between two sessions in general. In general, depending on what you do and what you want to achieve, your beautician will advise you and how often you should come for treatments. Those who use refreshing treatments may come more often because there is no physical intervention on the face. But others should really give the cells time to regenerate and then treat whatever is left.
Body hair removal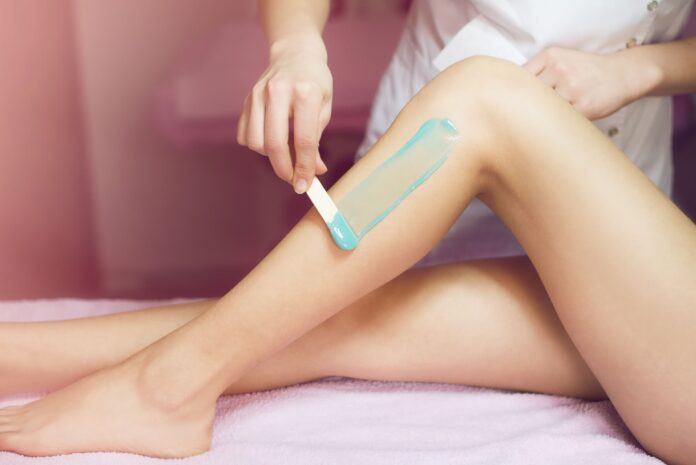 Depending on how fast your hair grows, you can go every two to four weeks. According to some beauticians, the ideal time for complete waxing of the body is every six weeks. If you use other treatments, such as laser hair removal or superficial removal of visible hair, the waiting period may be longer or shorter. Of course, there is another factor that determines the frequency with which you go for waxing, and that is how much your hair personally bothers you. One can last until they are old enough to be removed with wax, but there are more advanced methods that wax even when the hairs are shorter.
Anti-cellulite massages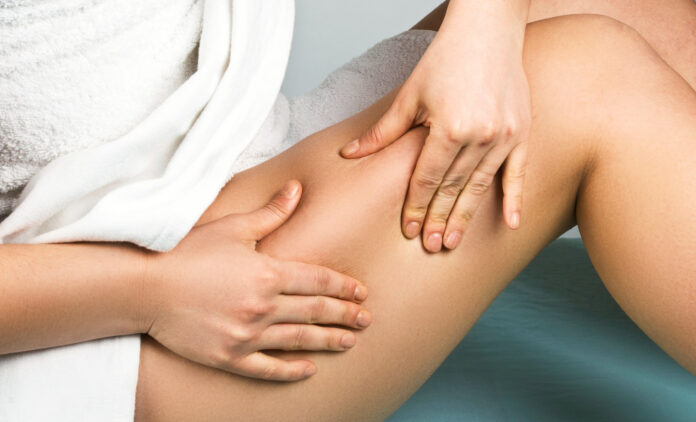 These massages are not ordinary but are specialized to treat body parts. They are usually scheduled in a package of at least five or ten, depending on the type of massage. This is called a session, and sometimes you will need several such packages to reach the goal, depending on the initial state. This is a specific approach to treatment, so you cannot say how long it takes between two sessions. But usually, you have to wait for the body to get rid of the broken down cellulite naturally and the substances that will remain, and then repeat if necessary.
If you use more invasive treatments, the frequency depends on what you agree with the technician who performs the anti-cellulite massage.
Conclusion
For many people, beauty and physical appearance are key. Apart from clothes and cosmetics, they also invest in cosmetic treatments. Fortunately, today these services are more available to us than ever and at prices that most can afford. Whether it is your nails, hair, facial skin, or body skin, each part can work separately. So, if the hairs on your legs grow in three weeks, those on your arms can grow back in ten days. Follow how you react yourself, consult the beautician from your salon, and based on that schedule the following treatments. It is important only to allow enough time to pass so that you can be sure that the body has regenerated and is ready for the next treatment.