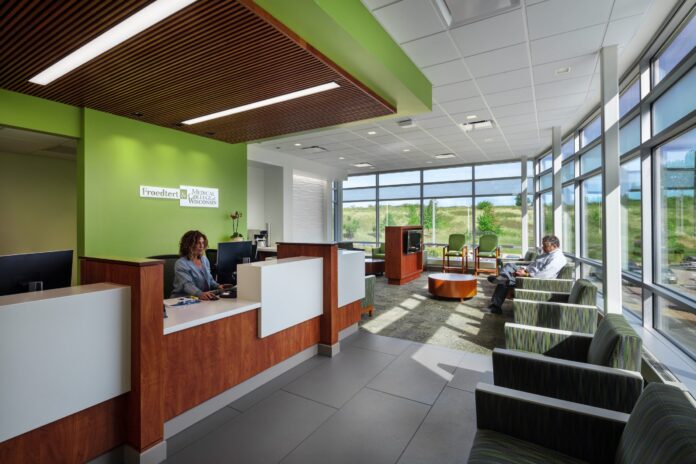 In today's rapidly changing healthcare industry, ensuring patient safety goes beyond just accurate diagnoses and effective treatments. One pivotal aspect of patient safety, often underestimated, is the rigorous infection control within medical office spaces.
As these settings serve as a crossroads where the healthy, the ill, and the vulnerable converge, the potential for the spread of infections can be alarmingly high. It's a situation where a lapse can have dire consequences, not only endangering patients but also undermining public trust in healthcare systems.
Recognizing the essential features for infection control in such spaces becomes paramount, not just as a reactionary measure to events like the COVID-19 pandemic, but as a proactive stance to safeguard health and wellness in every interaction.
Physical Design Considerations for Infection Control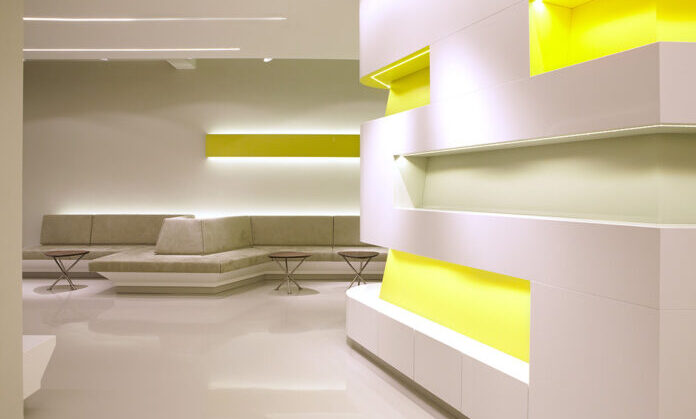 The architectural and interior design of medical facilities plays a critical role in mitigating the spread of infections. One fundamental principle is the use of non-porous surfaces in high-contact areas. These surfaces are less hospitable to bacteria and viruses, and they can be cleaned more effectively compared to porous alternatives.
Additionally, the strategic placement of sinks and sanitizing stations can drastically improve hand hygiene practices. By ensuring that these facilities are readily accessible, especially in high traffic zones like entrance and exit points, examination rooms, and waiting areas, healthcare settings can promote regular sanitization for both staff and patients.
Ventilation, too, is paramount in reducing airborne pathogens. Modern medical facilities are increasingly incorporating advanced air purification systems and ensuring that fresh air exchange rates meet or exceed recommended levels.
These systems work in tandem with heating, ventilation, and air conditioning (HVAC) units to filter out potential contaminants and keep the air in a medical office space clean. Similarly, touchless technologies, such as automatic doors and touchless faucets, further minimize contact points, thus reducing the chances of pathogen transmission.
Effective Cleaning and Sanitization Practices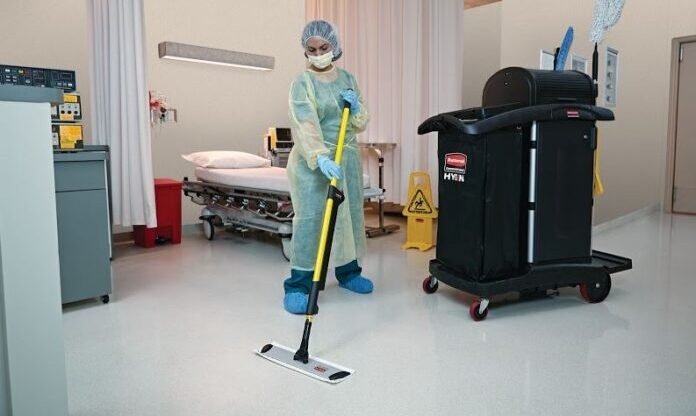 A cornerstone of infection control within any healthcare setting lies in its cleaning and sanitization protocols. Utilizing hospital-grade disinfectants is essential to ensure that surfaces are not just cleaned, but are also free of potentially harmful pathogens.
These disinfectants are specifically formulated to tackle a wide range of microbes, including bacteria, fungi, and viruses, ensuring a comprehensive defense against potential infections. Equally vital is the regularity and thoroughness of cleaning.
Establishing meticulous schedules that detail frequency, areas to be cleaned, and the specific cleaning agents to be used, ensures that no area is overlooked and that the most vulnerable zones receive the attention they necessitate.
Incorporating innovative sanitization methods, such as UV-C light sanitization, further bolsters a facility's defenses. UV-C light has demonstrated effectiveness in neutralizing a host of pathogens, making it an invaluable tool in healthcare spaces.
Additionally, safe disposal practices for medical waste, which can be a hotspot for infectious agents, are of paramount importance. This includes not only using appropriate containment for different types of waste but also ensuring regular and safe removal, thereby minimizing the risk of cross-contamination.
Personnel Training and Awareness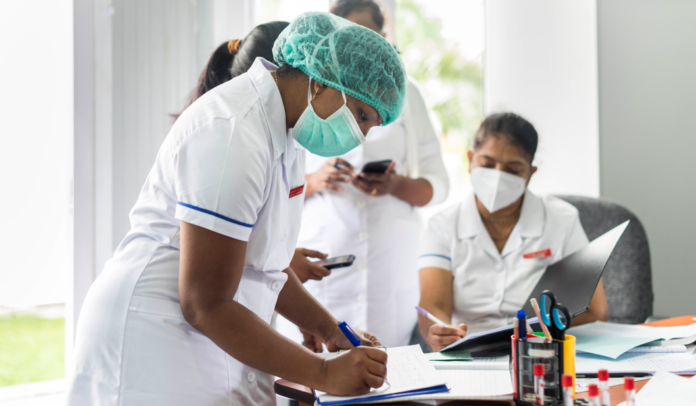 In the field of healthcare, the expertise and behavior of the staff play a pivotal role in ensuring a safe environment for all. Personnel training, therefore, emerges as a linchpin in the fight against infections.
Regular and updated training sessions ensure that all staff members, from doctors and nurses to administrative and maintenance personnel, are well-versed in the latest infection control procedures.
Topics often encompass hand hygiene, correct use and disposal of personal protective equipment (PPE), and specific protocols to follow when handling infectious cases. By ingraining these practices into the daily routine of staff members, it greatly reduces the chances of inadvertent lapses that might compromise safety.
Awareness extends beyond just protocol knowledge; it also involves fostering a culture of vigilance and responsibility. Healthcare staff must be encouraged to stay updated on emerging pathogens, their modes of transmission, and recommended protective measures. Regular briefings, workshops, and seminars can serve to disseminate this knowledge and keep it fresh in the minds of the personnel.
Moreover, when staff members are encouraged to provide feedback and voice concerns, it can lead to the identification of potential areas of improvement, ensuring that the medical facility remains adaptive and responsive in its infection control measures.
Communication and Patient Education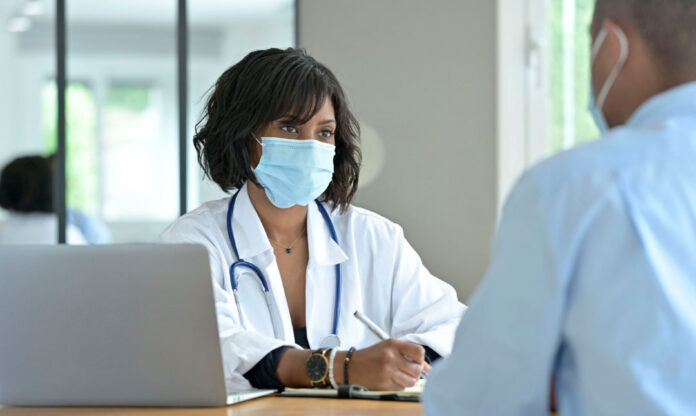 The success of infection control measures in medical spaces hinges not only on the actions of the healthcare personnel but also on the collaboration and understanding of patients and visitors. Transparent and clear communication becomes an invaluable tool in this partnership.
By providing insights into the safety protocols adopted, healthcare providers can reassure patients of their commitment to safety. Visible signage detailing safety measures, hand hygiene practices, and appropriate mask usage can serve as consistent reminders for both staff and patients, promoting a culture of mutual responsibility.
Patient education transcends beyond just immediate practices within the medical facility. By offering resources and guidance on how patients can protect themselves outside the clinic or hospital, healthcare providers extend their responsibility into the broader area of community health.
Informative pamphlets, workshops, or even digital resources detailing preventive measures, vaccination information, and guidelines on seeking medical help can empower patients to make informed decisions.
Infection control in medical office spaces is a multifaceted endeavor that demands collective efforts from design considerations to personnel training.
The importance of robust strategies and communication cannot be overstated, as they play a vital role in ensuring patient safety and upholding public trust. Learn how technology influences patient care.