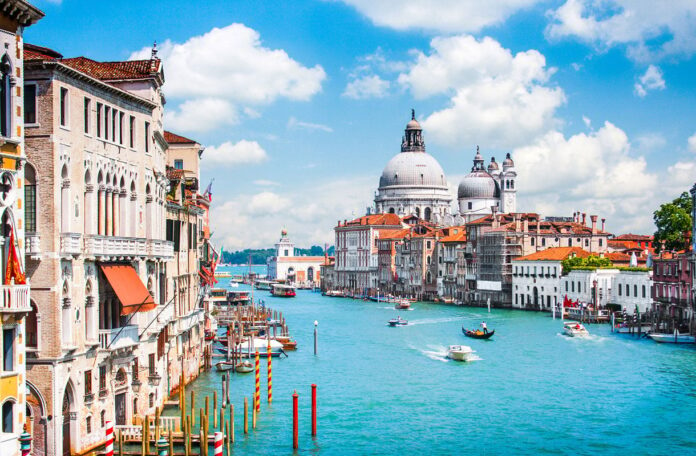 When thinking about all those countries you want to visit in Europe, Italy is probably on everyone's wish list. However, that country abounds with so many interesting, cultural, and natural beauties that it is quite difficult to navigate among them. It's a bit easier for those who like to indulge in art and culture in general, as they have so many amazing museums and art galleries, containing some of the world's most famous art pieces.
Naturally, when you plan to go there, you also plan to see as much as possible, but will your time be enough? Probably not, so we suggest you visit the ones that are absolutely the most spectacular, although we have no doubt that even after visiting them, you will want to travel to Italy again and see what you didn't have time to see the last time. Here's what you should not miss the first time you visit.
1. St. Mark's Basilica in Venice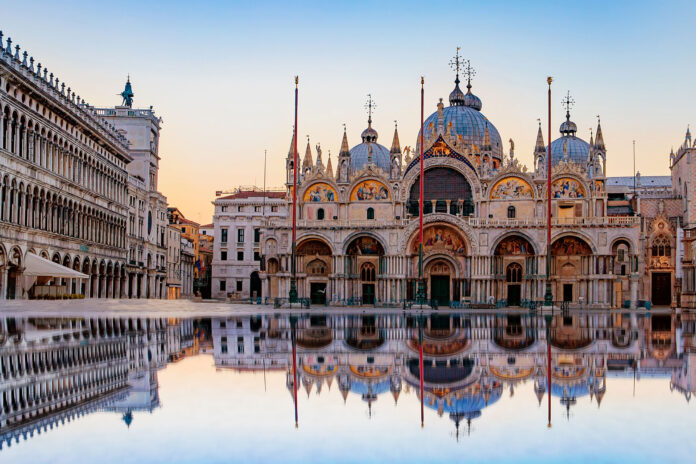 The whole of Venice is one giant museum, the city is absolutely unique in the world and as you wander through the canals and alleys you will come across many late churches, so the question arises as to what makes St. Mark's Basilica so special. The answer is: its interior. This 9th-century basilica is covered in 85,000 square meters of mosaics, and it can boast an incredible collection of jewels and art from the era when Venice was one of the greatest powers in the Mediterranean.
2. The Cathedral and the Uffizi Gallery in Florence
Florence is the city where the world's greatest Renaissance artists lived and created, and their most beautiful works are contained in one of the world's most famous galleries: the Uffizi. Headed by Botticelli's "Venus", here you'll find works by Leonardo da Vinci, Caravaggio, Michelangelo, Raphael, and Titian.
Florentine Duomo ie. The cathedral itself is a masterpiece of architecture and art. The architect who designed it, Brunelleschi, was the first in the world to build such a massive building supported by wooden beams, using an ancient method that had been forgotten and almost lost. From the top of the cathedral (if you dare to climb the 436 steps) there is a fantastic view of the whole of Florence.
3. Vatican Museums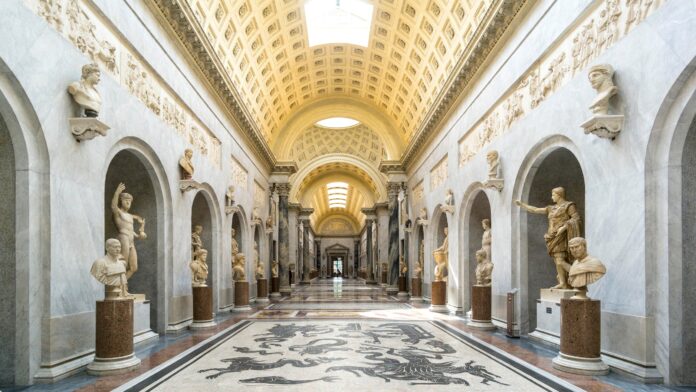 This impressive collection of art is counted among the world's most important galleries. If you want to get into the heart of the culture of Rome, Italy and the Catholic Church, you must not miss a walk through the corridors of the Vatican Museums. The walk through these magnificent labyrinths takes quite a while, and at the end, the Sistine Chapel, painted by the great Michelangelo, follows as a reward. Here you can really watch and breathe history.
4. Roman Colosseum and Trevi Fountain
The Trevi Fountain is not only a symbol of today's Rome, but it was also in antiquity. It was a source of clean water for most of the Romans of that time. Today, the fountain is especially beautiful at night, when it is illuminated by many lights. The fountain is currently under reconstruction, so we advise you to wait a little longer before visiting it because it should be experienced in its full glory. While you wait for the fountain to be restored, visit the Roman Colosseum, the former arena where gladiators laid down their lives at Caesar's feet.
5. Milan Duomo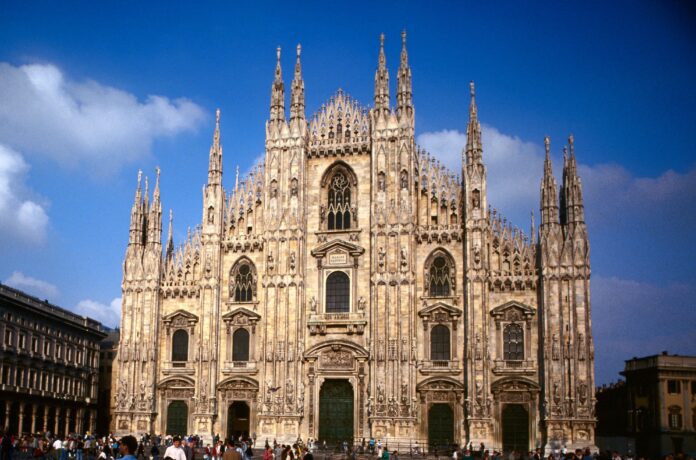 It is enough to watch the light flickering on the walls of Milan's cathedral made of pink marble to take your breath away. More than 3000 statues guard and decorate its massive facade. Some consider her divine, and some consider her kitschy. We advise you to visit it, admire it and finally form your own opinion.
6. Pompeii in the province of Catania
Pompeii was a very important Italian port city in its time. In 79 BC, the volcano Vesuvius erupted and completely buried the entire city, completely preserving it. Today, it is one of the most important archaeological sites in the world, because scientists have learned an incredible amount about life at that time based on it. Pompeii is also on the UNESCO list of protected places.
7. Alberobello in Apulia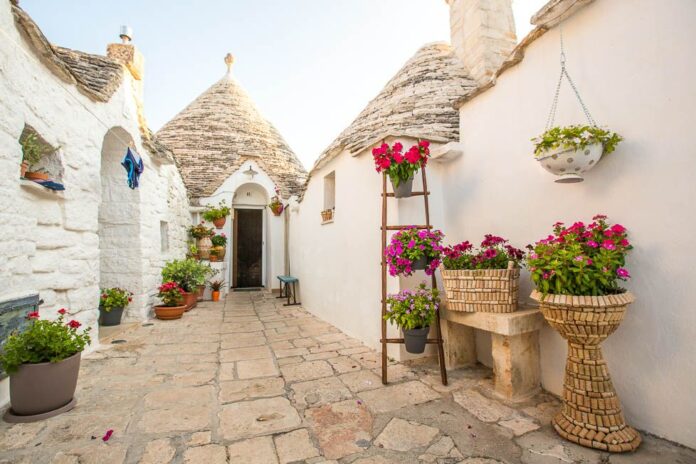 This place is ideal for those who want a unique experience far from overcrowded tourist destinations. The world-famous Trulli houses will enchant you with their shape and appearance, and the people who live there will enchant you with wines and seafood for true gourmets.
8. Museo Egizio in Turin
If you are interested in the secrets of the pharaohs and their deities, you will be delighted by the only museum outside of Cairo that is entirely dedicated to Egyptian civilization. Visitors can see over 6,400 artifacts that testify to the ancient culture and art of the Nile Valley, including numerous statues, fabrics, sphinxes, papyri, sarcophagi, and even 24 mummies.
9. La Galleria Nazionale in Rome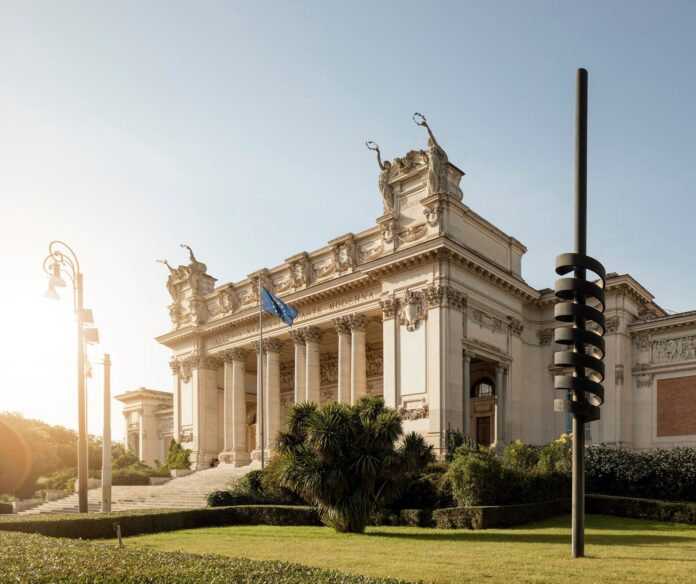 This museum proves that Italian virtuosity did not end with the Renaissance! Dedicated to modern and contemporary art, it contains more than 1,100 works from the 19th and 20th centuries, including works by Italian virtuosos such as Giacomo Balla, Umberto Boccioni, Antonio Canova, and Amedeo Modigliani. They were joined by the works of famous foreign artists such as Cézanne, Degas, Mondrian, Monet, Pollock, and Van Gogh.
Culture and history are probably two reasons you decided to visit Italy in the first place, but once you get to experience this country you'll find it appealing because of its friendly people. They will make you fall in love with the whole experience, and make you want to come back. This country is all about appreciating the good things in life – a glass of wine or a coffee with friends, delicious food, and true beauty.