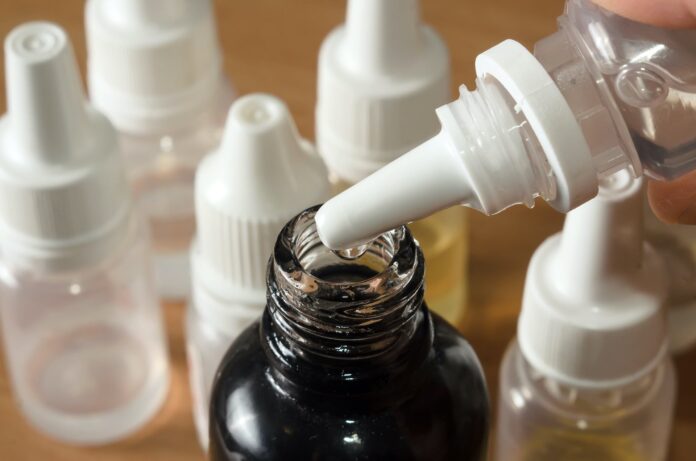 Vaping is a popular trend right now, and part of the fun of using electronic cigarettes is that it allows users to mix and match flavors, brands, and strengths to create unique vaping experiences.
Creating the perfect combination of e-liquid flavors can be tricky, however, as there are many different formulas that can affect how your product tastes.
Types of E-Liquids
Understanding the varieties of e-liquids and knowing the differences between them is key to finding the perfect vaping experience. They come in small bottles that contain a combination of propylene glycol (PG), vegetable glycerin (VG), nicotine, and food-grade flavorings.
Propylene glycol and vegetable glycerin are common ingredients used in food products, personal care products, and many medicines. The ratio of PG to VG is what will be listed on the label of your e-liquid bottle from a vape shop and this ratio can vary from 50/50 all the way up to 80/20 or even 100% PG or 100% VG.
Propylene Glycol Vs Vegetable Glycerin – Which Should You Use? The primary difference between PG and VG is the type of throat hit they offer – tight and mild with PG liquids, or smooth with VG liquid. In addition, different combinations have different levels of sweetness that can affect your flavor selection as well.
Another type of e-liquid available on the market is High VG liquids which are said to provide a smoother throat hit than traditional mixture formulas. These tend to produce thicker clouds (smoke) when vapourised than PG-based juices due to their higher vaporization temperatures vs PG juices but may reduce Nicotine strength levels.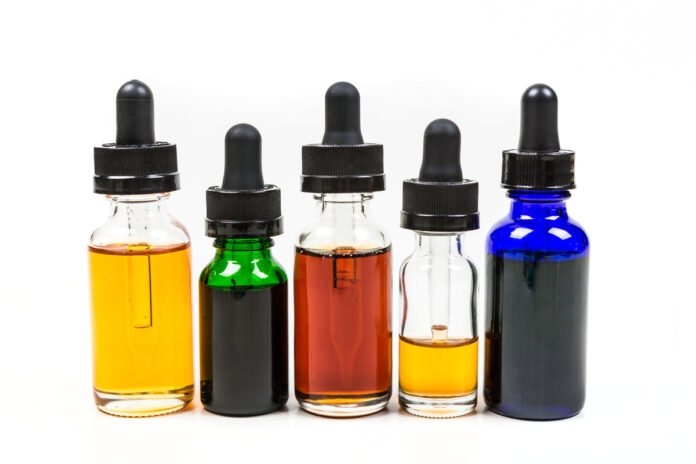 You'll also find nicotine strengths ranging from 0 mg all the way up to 36 mg – depending on your personal preference you can choose from a range suitable for you, which generally corresponds with how much you smoke per day; 6mg/ml – light smokers; 12mg/ml – social smoker; 18mg/ml – 1+ pack per day smoker; 24mg/ml – 1 1⁄2+ packs per day smoker; 36mg/ml – 2+ packs per day heavy smokers). If you're looking for zero-nicotine vape liquid then this is available too!
Different Flavors
E-liquids come in a variety of flavors, both single-flavor, and blends. Although they initially started as plain tobacco and menthol flavors, they have since evolved to include a wide variety of fruity, herbal, sweet, and savory tastes. Some e-juice manufacturers also offer beverage flavors like coffee or Cola. The possibilities are endless; it really just depends on your preference or experimentation.
Fruit flavors are some of the most popular choices because of the diverse range of tastes available. You can get a multi-fruit flavor mix, like citrus punch or raspberry mango, or stick with straight-up favorites like a strawberry banana milkshake or blueberries & cream. Many people also enjoy menthol-flavored e-liquids which provide a refreshing kick.
Chocolate is another fan favorite among vapers and there is an extensive range available to choose from! From decadent milkshakes to creamy chocolate fondues—the options are almost limitless! For those who don't mind a bit of zing in their liquids, there are fun combinations like tiramisu with chai spices or blackberry lemon mousse for dessert enthusiasts at heart.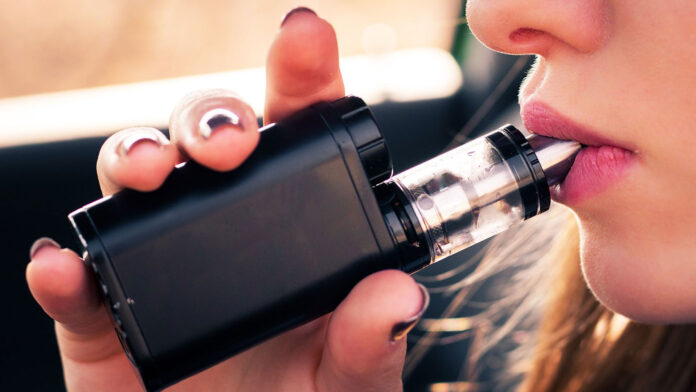 Coffee-flavored e-liquids are also incredibly popular and come in many varieties: cappuccino, hazelnut latte, French vanilla macchiato, mocha cream frappuccino—the list goes on! There is something for everyone's taste pallet when it comes to coffee-flavored e-juices so making the right choice can be difficult but also rewarding in the end!
Popular Brands
With so many brands available, it can be difficult to find the best e-liquids for your needs. Here is a list of some of the most popular and widely used e-liquid brands around the world:
Halo – a USA-based company, Halo offers premium e-liquids with quality ingredients and a range of flavors ranging from fruit to tobacco.
BLVK Unicorn – this California-based vape juice brand focuses on unique flavor combinations such as Lemon Cake, Milk & Honey, and Peach Blossom Tea.
Smok – another USA-based company, Smok offers an extensive selection of liquids such as Blueberry Gummy Bear and Dragon's Breath.
Cosmic Fog – a cult favorite among cloud chasers, Cosmic Fog crafts delicious and intensely flavorful vape juices with incredible aroma profiles.
Vapetasia – coming out of Las Vegas, Vapetasia offers classic flavors like Killer Kustard as well as more exotic ones like Arctic Air and Rainbow Road.
If you are facing a battery problem with your vape, be sure to check out this article where we list possible solutions to your problem.
How to Mix E-Liquids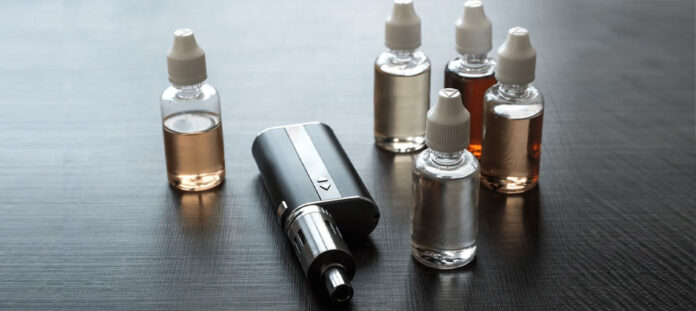 Once you have your base liquid, you can start adding flavors. Some common types are fruit, menthol, tobacco, and confections like desserts or cakes. Most e-liquid suppliers offer pre-made concentrates, but there are also DIY supply stores for those who prefer to mix their own flavors from scratch by combining individual ingredients such as flavoring agents and essences.
If you choose this route it is important to remember that many flavors come in various concentrations so that they do not overwhelm your base liquid when they are added in high quantities; many popular e-liquid recipes call for 2%-3% total flavoring content.
Safety Considerations
It is very important to handle e-liquids in a safe manner. As nicotine can be toxic if ingested or absorbed through skin contact, it is recommended that you take the necessary precautions:
Always wear protective clothing, eyewear, and gloves when handling e-liquids.
Make sure to store your e-liquids out of reach from children and pets.
Be careful not to spill e-liquid onto any surfaces as it can be absorbed into the skin and mucous membranes.
Ensure that all tools used for mixing are completely clean and free from contaminants.
When mixing your own flavors, make sure that you know exactly what ingredients you are using that could potentially contain nicotine, as well as their concentrations. Be vigilant when measuring trusted flavoring brands and their strengths, as incorrect mixture concentrations may result in an unpleasant flavor or strength levels below expectations.
In order to avoid such issues it's always preferable to use a premade base of an exact strength and add your own results to mix in your preferred ratio rather than a randomly guessed ratio when starting off with pure concentrates without any form of base whatsoever.
Conclusion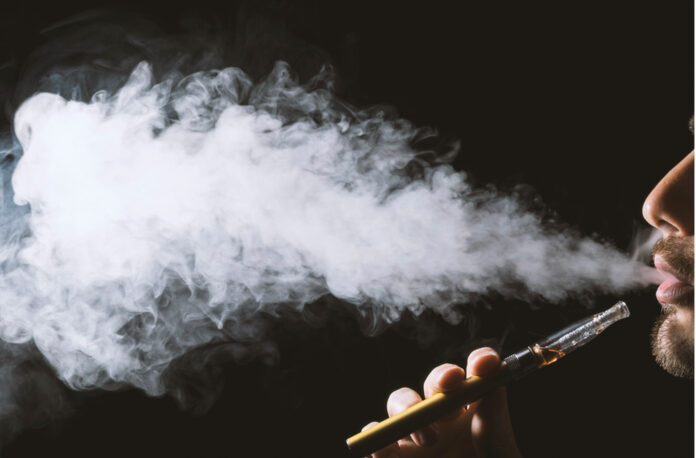 Whether you're just starting out or you're a vaping veteran, understanding how to mix e-liquids for your e-cigs and vape mods is an important part of getting the most from your vaping experience. With years of experience and an extensive selection of e-liquid flavors, mixing flavors can be enjoyable, effortless, and stress-free.
In conclusion, the steps to make your own e-juice are relatively simple. The key here is to find a high-quality supplier of nicotine bases and extracts so that you get the best-tasting product possible. You may also want to experiment with different levels of nicotine strength as well as PG/VG ratios to create liquids that perfectly suit your desired taste profile or specific device needs.
With these tips in mind, feel free to explore all of the options available on the market today!