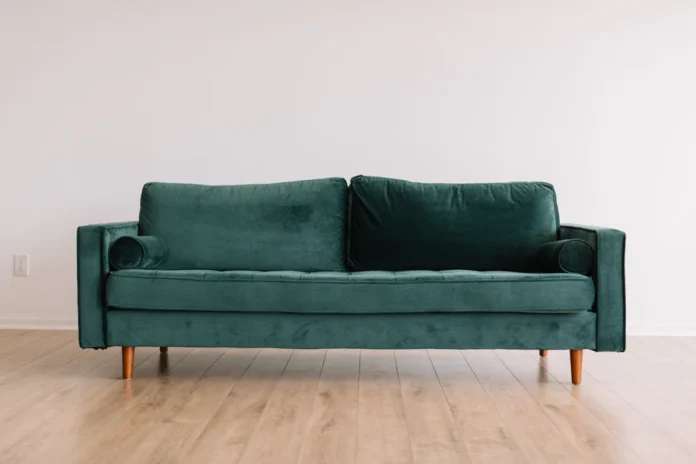 There are many ways you can quickly and easily transform the look of your rooms. From installing picture rails and hanging bright art prints to adding adhesive wall stickers in bold designs, there are lots of options to perk up your interiors without too much effort or investment.
Repurposing furniture and upcycling it is a trend that gives a new lease of life to your living spaces without having to search for and buy new pieces. This doesn't just necessarily mean you need to repaint or upholster old unwanted items though – you can fully convert one piece to another and avoid wasting anything. Read on for the top 12 ways to repurpose furniture and get upcycling!
1. Old side table > outdoor food and drinks station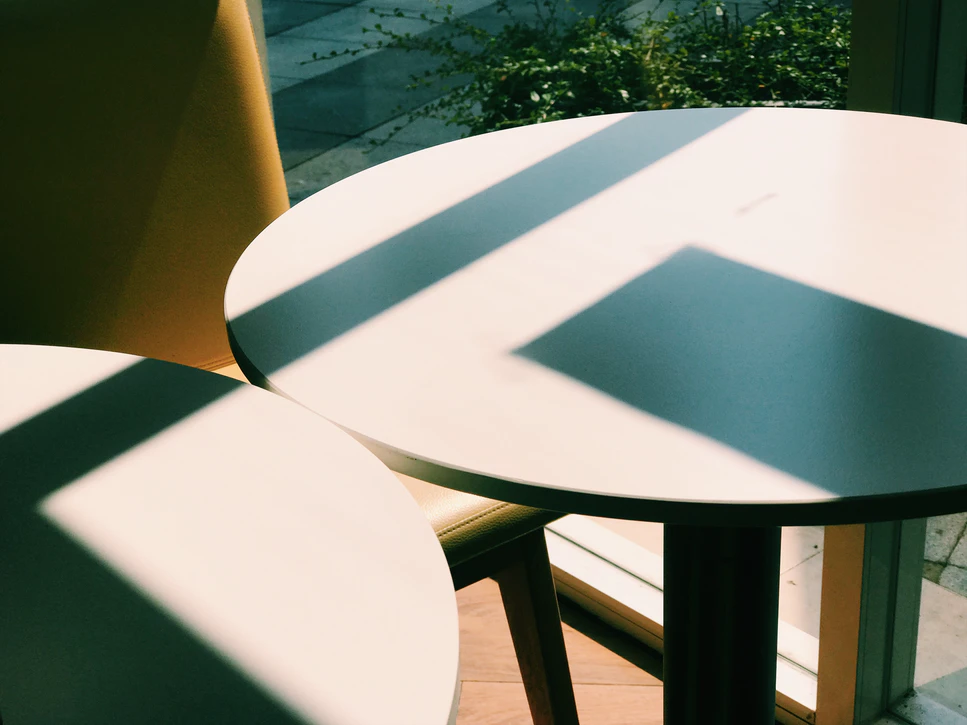 Side tables can easily fall into disrepair and, once they do, it's all too easy to just throw them out or pass them on. Give yours a lick of paint that's suitable for all weathers and move it outside to act as a food and drinks station for al fresco dining or as a complement to your BBQs.
2. Sideboard topper > coat hanger or picture frame
The ornate toppers of sideboards and old armoires are rarely of use even on their original pieces, but they can be made into a useful item all by themselves. Repainting them and hammering in some hooks creates a coat hanger and shelf for everyone's essentials so they can grab them just as they're on the way out of the house. Perfect!
They can also provide the perfect place to hang pictures. Attach one of these picture rails by Picture Hanging Systems to a sideboard topper to create an embellished, statement piece to sit on top of your artwork.
3. Old bathtub > new sofa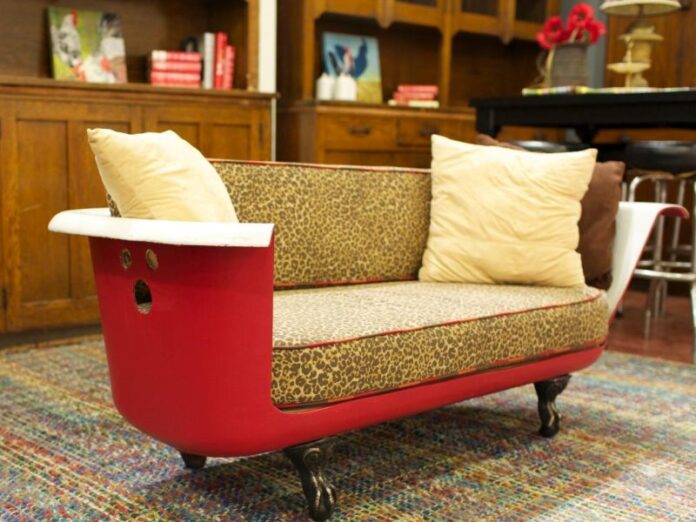 You might think that there aren't many uses for old bathtubs, but they can make for a striking looking sofa! Cutting the side off, adding on some feet and trimming a cushion to fit makes a great chaise lounges-type seat. You can paint the outside and add in extra cushions for comfort.
4. Piano > bar
If you have an old piano in your home, you'll know just how much room they take up! Repurposing your piano can help transform that space. Removing the keys and, instead, using that area as a shelf makes for a great home bar, so you can line up your bottles of spirits and glasses ready for a tipple without having to leave your dining room.
5. Chunky stereo unit > kid's play kitchen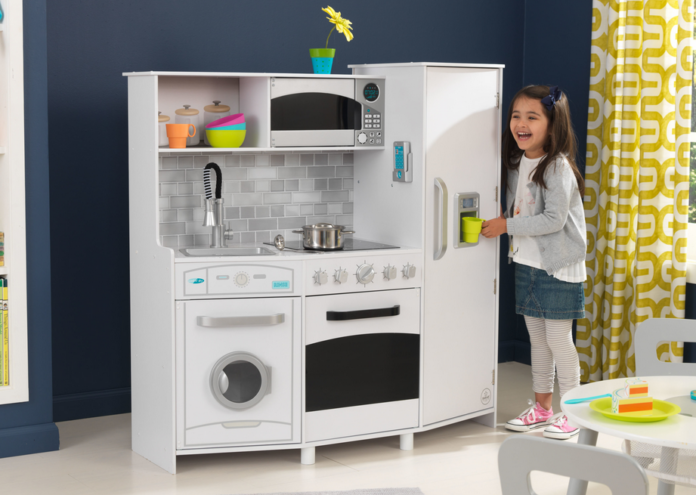 The large solid stereo units of years gone past are no longer required by most of us but can be switched easily to a usable kid's play kitchen. Repaint in bright colours, add some stickers, and pop in some old pots and pans and let your children's imagination take hold.
6. Armoire > country pantry
Large armoires can have their mirrors replaced with transparent or translucent screens to make see-through doors for a country-esque pantry unit that's great for storage. Use the shelves to either sort tins and cans or to feature decorative pieces such as jugs, plates, and ornaments.
7. Dresser > kitchen island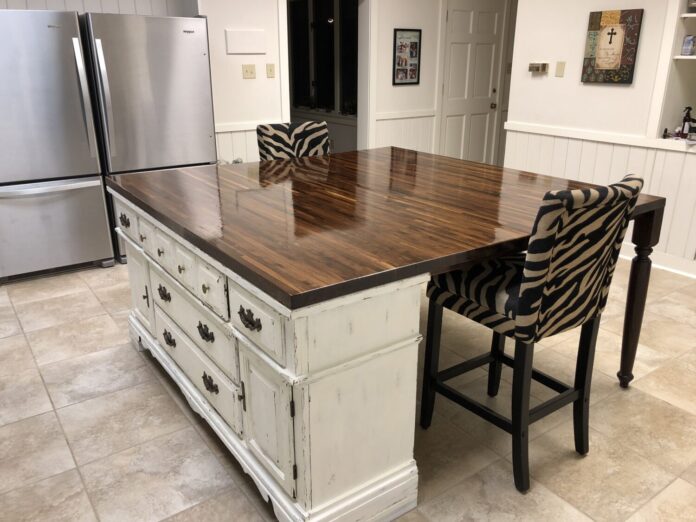 Adding a solid scratch-proof top to a dresser and giving it a lick of paint (perhaps with a waterproof coating if you're not the cleanest of cooks!) can make for a fantastic kitchen island. The colour scheme can be matched to your existing kitchen units or clashed to make a new focal point of the room.
8. Dresser > bathroom unit
An unwanted dresser can be transformed into a unique bathroom unit using very few steps. The top can be custom cut to fit a sink, and the back removed to accommodate pipes and plumbing. The drawers act as a storage space for toiletries and essentials, and the whole thing can be repainted or decorated to fit in with the rest of the room as required.
9. Open-up armoire > compact office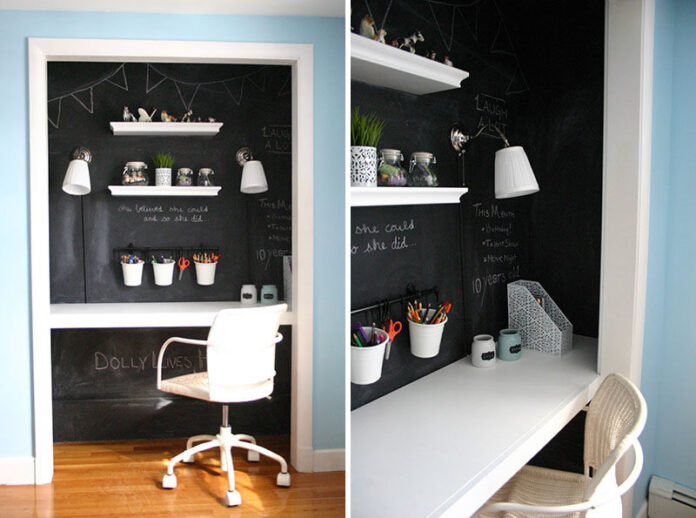 Not everyone has the space in their home for a whole home office, but some clever repurposing can transform an armoire into one. Pop your laptop or computer on a shelf at the appropriate height, remove any unnecessary shelves and store your stationery within to create an easy office that can be accessed simply by opening the doors. The rest of the time, it can stay shut and ornamental – no one needs to know what lies within!
10. Plain dresser > media centre
Chunky media units for TVs, game consoles, and devices are expensive but can be made from scratch easily. Taking a plain dresser and simply replacing drawers, surfaces or handles with those that match and complement the room's existing theme makes for an easy media centre that doesn't require buying anything new at all.
11. Mismatched chairs > bench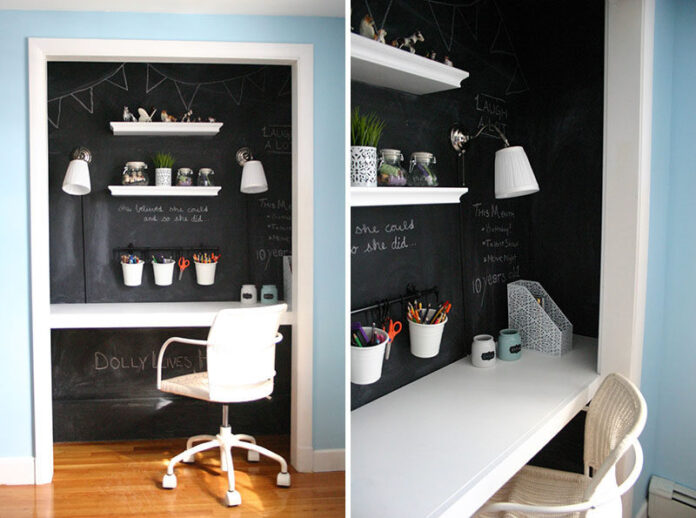 Three or more upright chairs (which don't need to match) may not have an obvious place in your home or around a table but can be combined and repurposed to make a multi-seat bench! Remove the seat from each and paint the back of all three to match one another before adding in a large covered seat that runs across all three (or more, as required). The result is a completely bespoke and unique bench that looks bold and can't be copied or replicated elsewhere.
12. Drawers > quirky planter
An old chest of drawers unit can be brought outside to create a great-looking planter. A quick lick of paint that's non-toxic (to protect the plants) and waterproof (to avoid the effects of rain) can revamp the aesthetic of the unit. Leave the drawers open at arty angles, allowing your plants to be stacked and displayed inside them. Drill a couple of holes in the bottom of each drawer to avoid unnecessary water and sludge build-up and enjoy.
Repurposing furniture is a fantastic way to reuse and recycle without wasting anything. It's green, it's creative and it can make your beloved items feel brand new.