Online gambling is an industry that is amidst a meteoric rise, with over three thousand gambling sites available to games of chance enthusiasts around the globe and more than twenty thousand games on hand for real money play.
The best casinos online these days are homes to up to six thousand gaming products, boasting a wide diversity of themes and game features. Amongst these, gaming fans will find slots that feature motifs akin or identical to arcade machines of yonder. That is right, multiple cases exist of reel-spinning developers shelling out big bucks to acquire licenses of old-school games from the 1980s and 1990s, attempting to appeal to Generation Z gamblers that grew up with them, as these gaming aficionados predominantly populate the interactive gaming landscape.
Various examples exist of this practice, with Street Fighter II: The World Warrior by NetEnt, PariPlay's Pong, and Space Invaders from Bell-Fruit Games taking center stage. So, this sector is no stranger to gambling games that feature a retro arcade motif or outright branded titles from this category. Below, we rattle off three classic games from thirty years ago or more, which we hope slot developers will soon morph into gambling products available at top-end casino sites.
Final Fight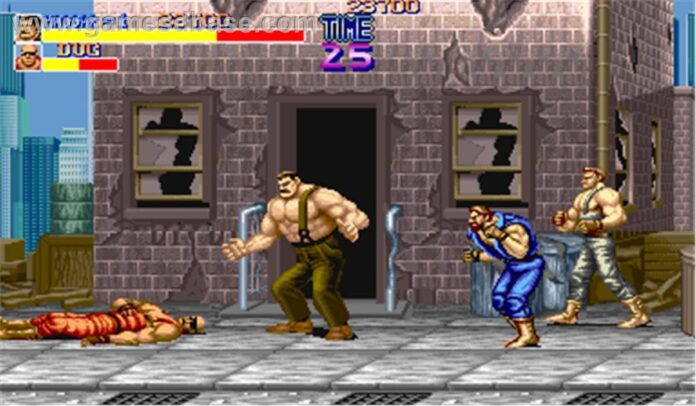 Hey, we know that beat'em up games may not be the perfect inspiration for reel spinners, but if multiple Street Fighter ones can get created, why not a Final Fight game also? Older fans of the fighting genre probably know all about Capcom's legendary creation that focused on a group of heroic vigilantes that sought to free their city of its criminal element. The first entry in this franchised hit arcade venues everywhere in 1989 and was a smash hit that got followed up with two sequels in 1993 and 1995 for the SNES. In 2010, Game Informer magazine included this franchise on their list of forgotten series that should get revived, and we agree.
Metal Slug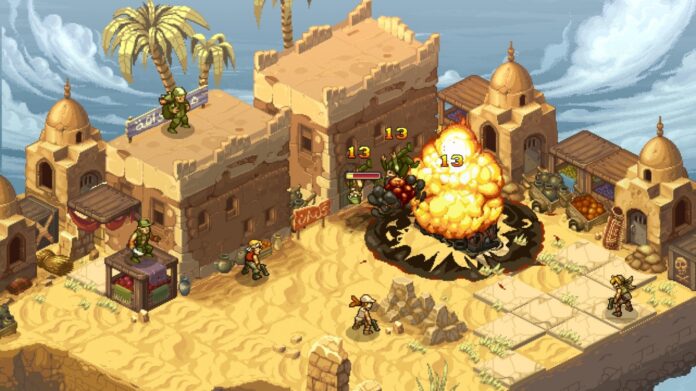 For its time, Metal Slug featured stunning visuals and gameplay that took by surprised even veteran gamers due to its speed and addictive multiplayer experience. Developed by SNK, the first game in this series got unleashed as a run-and-gun side-scrolling shooter, and it captivated everyone with its blend of intense action, humor, detailed pixel art, and smooth animation. The franchise continued to evolve in the years that followed, as it added new vehicles, mechanics, and characters while seeking to maintain its signature style. Today, Metal Slug's popularity primarily originates from the nostalgia it induces in players, making it the perfect option for developers to bait retro gamers into casino lobbies.
Contra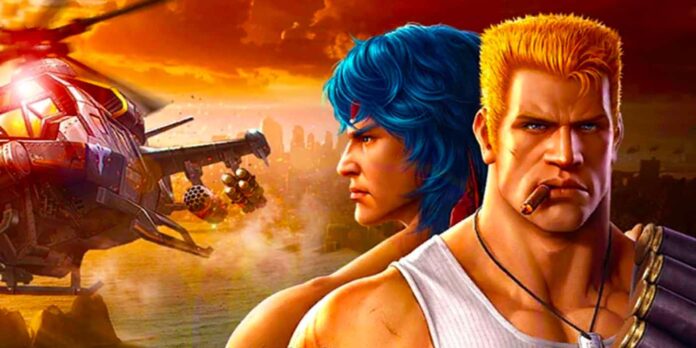 Developed by Japan's Konami, Contra was a run-and-gun product made to mimic the 1980s most famous action films. It became one of the top four highest-grossing of 1987, attaining substantial critical praise to boot. The blue character in it clearly gets modeled after Schwarzenegger in Predator, and the red one uses Stallone in First Blood Part II as its source of inspiration. The cover for the initial game even has something uncannily resembling the creature from the Alien movies. So, it's pure 80s. Also, we should mention that Contra's legend lives on as this gets cited as the game that popularized the use of cheat codes.