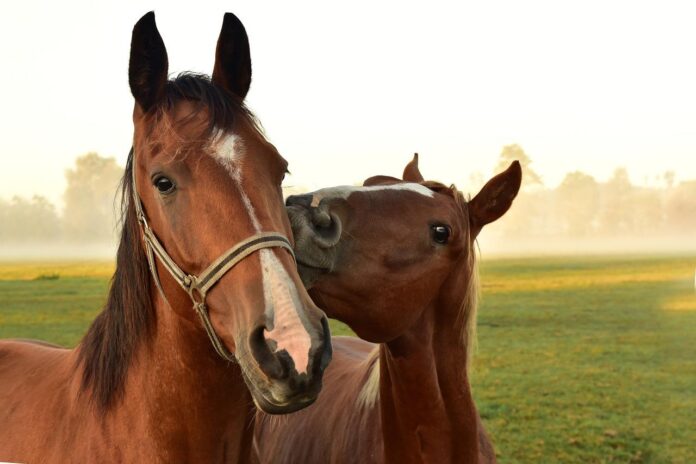 This Triple Crown season has had no lack of drama.  The most obvious drama was the story of Rich Strike, rags to riches tale that will be recounted in Derby lore for generations to come. Everything from his eleventh-hour entry (fun fact: merchandise from the Kentucky Derby advertising "The Field Is Set" included every entrant except the winner), to his relatively unknown human connections, to his come-from-behind-rush, to his epic post-race battle with the outrider is knit together into a plotline that, were it fictional, many would dismiss as far-fetched.
There were other surprises as well. The week after the Kentucky Derby, trainer Eric Reed announced his decision to bypass the Preakness in favor of the Belmont Stakes. Bob Baffert, a seemingly ubiquitous Derby presence, was stripped of his 2023 victory with the late Medina Spirit and then banned from competing in the historic race.
Steve Asmussen arrived at the Derby with his best chance yet in favored Epicenter, only to have him finish second in both Triple Crown races. Hall of Fame trainer D. Wayne Lukas showed he is still as sharp as ever at age 87, as he sent out Secret Oath to win the Kentucky Oaks and finish a respectable fourth in the Preakness.
What shocks could possibly await us in the Belmont Stakes?
Contender or Pretender
Rich Strike's Derby victory was a shock to almost everyone in the racing world.
According to the past Belmont results by TwinSpires, of course, former Kentucky Derby champion Rich Strike stands a chance. If some bettors are not convinced, for others a win at the Belmont would cement Rich Strike as a real contender, rather than a fluke who happened to get lucky at exactly the right times.
Many have argued that the pace scenario at the Kentucky Derby was so fast early that it set up for a deep closer, and Rich Strike just happened to be the one able to take advantage of it. Others say that the fearlessness of jockey Sonny Leon caught the competition off guard.
Whatever the reason, some are quick to dismiss the son of Keen Ice, and understandably so. Going off at odds of 80-1, many considered him an underlay. Having nothing of note on your resume other than a maiden win and a third in a Grade III race on synthetic does not generally stamp you as a legitimate Kentucky Derby threat.
A win, or even a good showing, at Belmont would erase lingering doubts over Rich Strike's quality, and would certainly provide a shock to some of the hardboots, who are not ready to believe that lightning can strike twice.
Coach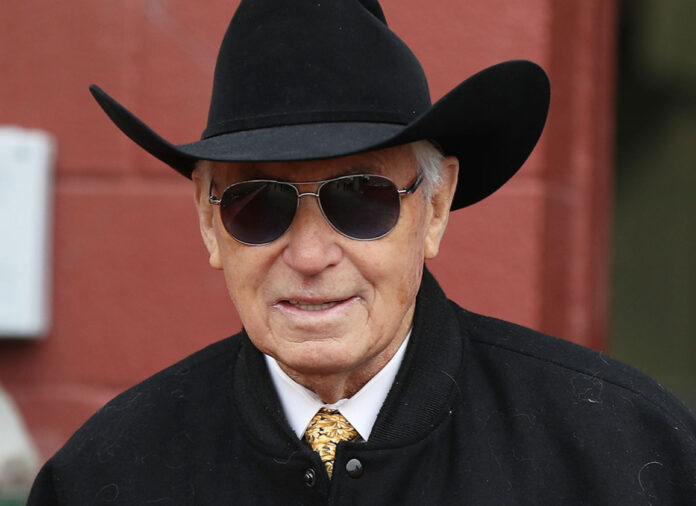 Wayne Lukas is someone who, in his day, was a veritable lightning rod when it came to major Thoroughbred races, particularly the Triple Crown. From 1980 until 2000, Lukas amassed an incredible four Kentucky Derbies (Winning Colors in 1988, Thunder Gulch in 1995, Grindstone in 1996, and Charismatic in 1999), five Preaknesses (Codex in 1980, Tank's Prospect in 1985, Tabasco Cat in 1994, Timber Country in 1995, and Charismatic in 1999), and four Belmonts (Tabasco Cat in 1994, Thunder Gulch in 1995, Editor's Note in 1996, and Commendable in 2000).
Then, rather suddenly, it seemed that Lukas's luck dried up. Many of his major clients from the last two decades had either died or gotten out of the Thoroughbred business, and with the success of his former assistant trainers (Todd Pletcher in particular), many assumed the torch had effectively been passed. There was a brief return to the Triple Crown winner's circles in 2013 with Preakness winner Oxbow, but it seemed that Lukas's heyday had come and gone.
Now, at age 86, he has once again made a prominent Triple Crown showing. His biggest star so far this year has been the filly Secret Oath, who as mentioned previously won the Kentucky Oaks and ran fourth in the Preakness against males. She is currently receiving a rest and looking toward the Triple Tiara races for three-year-old fillies later this summer, but Lukas is now shifting his Belmont focus to Sir Barton Stakes winner Ethereal Road.
A Belmont Stakes win for Ethereal Road would certainly be a surprise to some, as he is currently most well known as the answer to the trivia question, "Which racehorse's late scratch allowed Rich Strike to enter the Kentucky Derby?" At the beginning of the season, Ethereal Road showed some promise when finishing second to Epicenter in the Grade II Risen Star Stakes, but then failed to hit the board in either the Grade I Blue Grass Stakes or the Grade III Lexington Stakes.
His breeding also suggests that the Belmont Stakes is a bit out of reach for him. Ethereal Road's sire, Quality Road, won many top races at 1 1/8 miles, but faltered going any further, and his progeny tend to fall the same way. His damsire, War Front, was a noted sprinter who has sired some middle-distance horses in Omaha Beach and War of Will, but none who have been successful at 1 ¼ miles or longer in top company.
Late Bloomer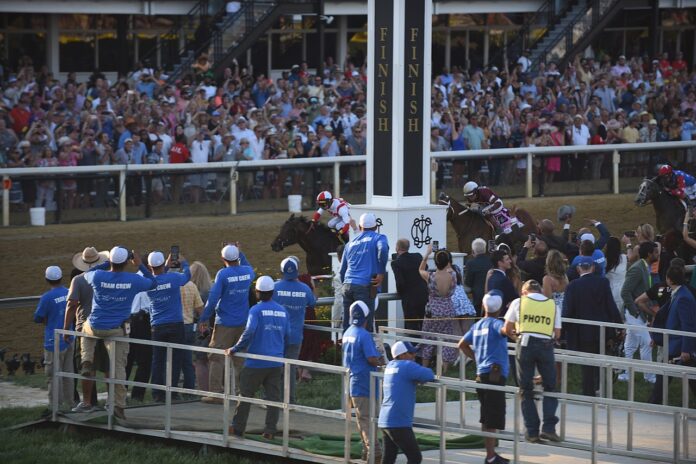 Creative Minister created his own surprise by running a good third in the Preakness Stakes in his first ever stakes attempt. The son of Creative Cause entered the Preakness having only three prior races- a second in his debut in early March, followed by a maiden win in April and an allowance win in May.
Though he was three and a half lengths behind Epicenter and Early Voting at the finish, the colt undoubtedly gained good experience in the race, which seems to promise him success in the future. His breeding looks favorable for the mile and a half distance as well; his sire, Creative Cause, is by European champion Giants Causeway, and his damsire is Tapit, whose four Belmont-winning sons tie him for the record for most successful sire in Belmont Stakes history.
Girl Power
Though nothing has been confirmed yet, Kentucky Oaks runner-up Nest is reportedly being "considered" for an attempt at the Belmont Stakes.
For some, a win by Nest would be the ultimate surprise; not only has Nest never competed against males, but she also has not even established herself as the top filly in her division, falling short of the aforementioned Secret Oath. However, there may be more to the story.
Nest's win in the Grade I Ashland Stakes was just as visually impressive as Secret Oath's win in the Grade III Honeybee Stakes, and one could make the argument that the level of their competition was similar. Looking at Nest's breeding, though, it may be that her second place in the Oaks was an indicator that the race wasn't quite far enough for the filly's liking.
Nest's sire is Curlin, who in addition to winning the 2007 Preakness, came a very close second in the Belmont to Rags to Riches, the last filly to win the race. Curlin later won the Breeder's Cup Classic at 1 ¼ miles with relative ease, and the performance of his offspring on the racetrack suggest that he is a source of stamina. Nest's damsire is the immortal A.P. Indy, who himself won the Belmont Stakes en route to being 1992 Horse of the Year. Perhaps even more notably, A.P. Indy's son Pulpit sired Tapit, who as previously mentioned has sired four winners of the Belmont Stakes.
As the field shapes up in the coming weeks, we will be able to analyze the pace projections and see who is training well over the Belmont surface. However, if this race is anything like the other two Triple Crown jewels this year, it is sure to be full of surprises.