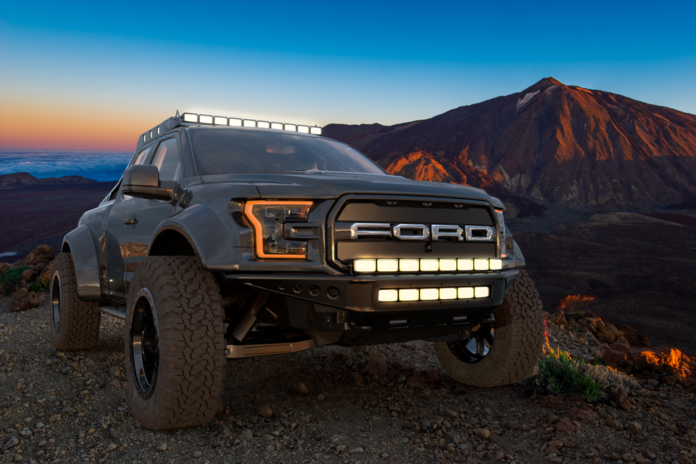 Before you begin modding or tricking out your F150, it's important to note that some modifications could negate your factory warranty. Understanding this can save you a ton of grief in the future. Proceed with caution when choosing modifications for your truck to ensure minimum disruption and financial risk. Beyond that, tricking out your F150 can greatly improve your enjoyment of your truck and the functionality of your vehicle for certain activities, especially if you plan to use your F150 for off-roading adventures. These are some of the basic modifications that can have a huge impact on the appearance and functionality of your F150.
Change the Face of Your F150 with a Custom Grille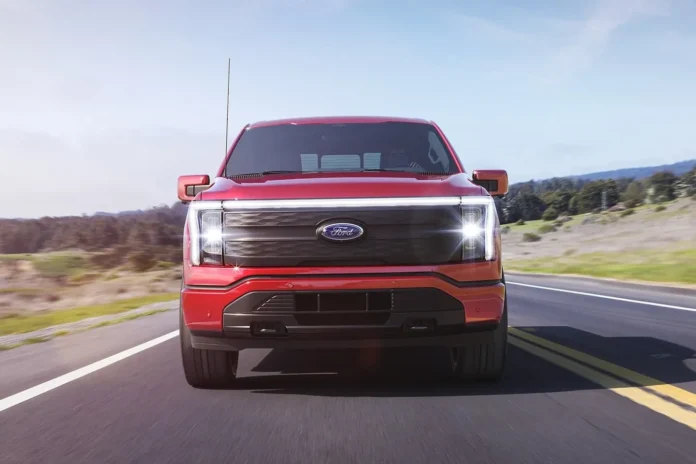 The grille is often the first impression onlookers have of your vehicle. At the same time, it can reveal a lot about you, as the driver. Grilles, like human faces, can be tools for showing exceptional personality and liveliness. They can also present a sinister front, a utilitarian front, or a completely "blinged" out front.
Fortunately, you have the option of purchasing various pre-made grilles for your F150 or going a truly personal route and selecting a custom grille made for your truck alone. This allows you to insert your own personality, style, and even business logos into the grille of your truck so that it stands out among other F150s on the road.
Shed a Little Light on Things with a Light Bar
Light bars offer many additional options to let your F150 shine. No pun intended. The thing about light bars is that they are not only visual features that attract attention from onlookers, but they are highly useful as well. Properly installed and operated light bars ensure that other drivers see you on the road, helping to reduce your risk of being involved in accidents related to not being seen by other drivers.
Additionally, they help you see better as well. This is especially beneficial for night driving and equally so for people who take their F150s off the road. The ability to see dips, divots, and other hazards more clearly is a distinct advantage while driving that can prevent accidents, avoid damage to your F150, and save you a ton of money in repairs and possible injuries down the road.
Finally, light bars can add even more personality to your vehicle with many options for location, color, and even the types of lights used. Because there are so many options, it puts you in the driver's seat, so to speak, when it comes to creating a certain visual appeal for your F150. You can even choose from various types of bulbs, including halogen bulbs, LED bulbs, and HID light (high-intensity discharge) bulbs for your truck.
Make Your F150 Your Own with Running Boards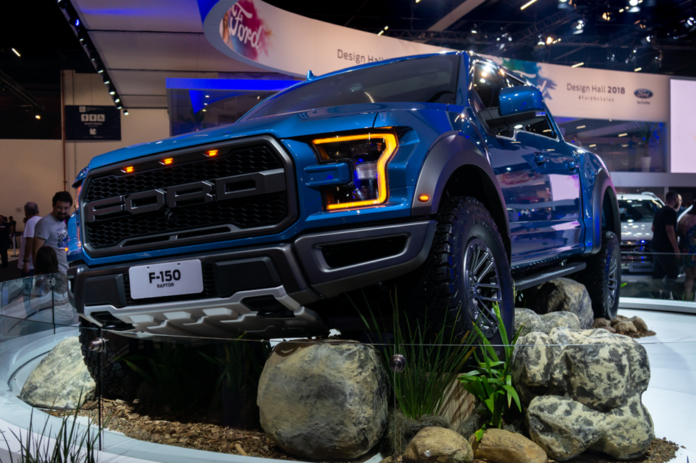 When it comes to tricking out your truck, you have many options to explore when it comes to F150 running boards for impact. In fact, few modifications offer the affordable appeal that running boards do when it comes to modding vehicles. These are just a few key reasons to consider changing or adding F150 running boards to your truck.
Affordable upgrades available (as well as costlier options).
Useful tool to assist with entering and exiting the vehicle (especially if your truck is high off the ground).
Hundreds of unique styles to choose from for a truly custom final appearance.
Relatively easy installation that even beginning modders can manage.
In fact, you'll find few modifications that offer the simple "step" away from factory specifications and offerings that give you quite the same "leg" up when it comes to the overall appearance of your truck. Whether you're going for a polished, modern, or fierce look for your truck, the right F150 running boards can make a world of difference – without breaking the bank.
Earth-Friendly F150 Modifications
While we all love the look and feel of riding in a larger vehicle like the F150, there's no denying the tiny twinge of guilt some might feel knowing it isn't the most planet-friendly option on the road today. However, there are modifications you can make to your F150 to make it a better fit for the planet, including those listed below.
Install an intercooler (or at the very least, consider intercooler pipes).
Upgrade your tech with a programmer to improve fuel efficiency, boost performance, and diagnose potential problems.
Upgrade to a cat-back exhaust for your F150.
You don't have to choose an electric vehicle to make decisions that are better for the planet. Baby steps allow you to enjoy the practicality of owning an F150 while experiencing a little less guilt in the process.
Tricking out your F150 can be a great way to boost your enjoyment of your time in your vehicle. These tips are great choices for immediate impact.