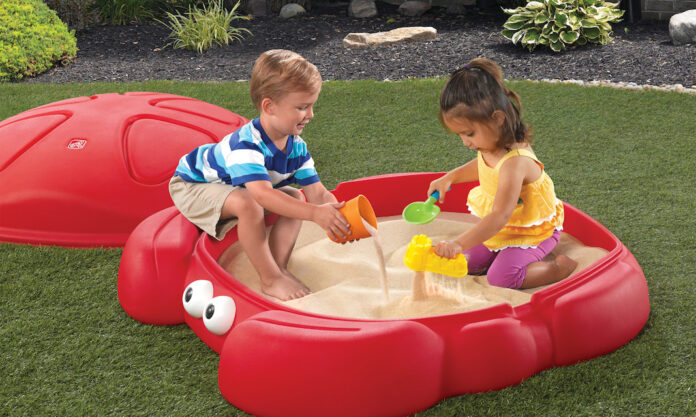 Summer is slowly approaching, which is probably why you've started thinking about purchasing a sandbox for your children. However, if you researched the market before opening this guide, you may be a bit overwhelmed by the number of options you could opt from, especially since all of them will come in different shapes, colors, and, of course, designs.
Because of this, you might need some help with determining which sandbox is suitable for your needs. To help you make the entire choosing process easier and to also ensure that you choose right, here is a list of the top six things that you must know before choosing a sandbox for your kids:
1. There Are Four Types to Choose From
Before you continue reading our list of tips, the very first thing that you'll have to learn and actually choose is the sandbox type, one that'll be fitting for your backyard. As mentioned, there are four types that you could choose from, all of which are going to have different characteristics and features that might prove to be beneficial for your children. Hence, the four, most common types of sandboxes available online and offline are the following:
Plastic Models – these are the best for smaller yards and/or patios, and although they might be smaller, they'll allow your children to have an area for playing, without the risk of injuries such as splinters from a frame made from wood. These are appropriate for toddlers, however, they might be too small for children over the age of six.
Wooden Models – next on our list is the traditional model, one made out of lumber. As the name suggests, it features a lumber frame that is filled with sand and some options have in-ground bases, while others may require you to put a plastic sheet between the ground and the sand.
Sand + Water Models – this is, perhaps, one of the newer models that you could find, and these structures could be filled with either sand or water, thus, permitting your young ones to enhance their sensory skills. There are also models that consist of two parts, one with water and the other one with sand.
In-ground Models – lastly, you can also choose an in-ground model, one that will require you to dig a hole in your yard. By choosing this particular option, you'll be capable of hiding the edges of the structure, and by doing so, you can prevent your kids from tripping and injuring themselves. Also, this can allow you to create a large sandbox if your yard size allows it.
2. Number of Children
One of the factors that could help you choose one of the aforementioned options is how many children will be recreating in the structure, as well as their age. For example, if you have three kids over the age of four, buying a plastic model may not be appropriate, mostly because they tend to be smaller than some other options we've mentioned. Even if you have one child, they still might want to invite some friends over for a play date, hence, considering all of these things is crucial.
3. The Size of Your Backyard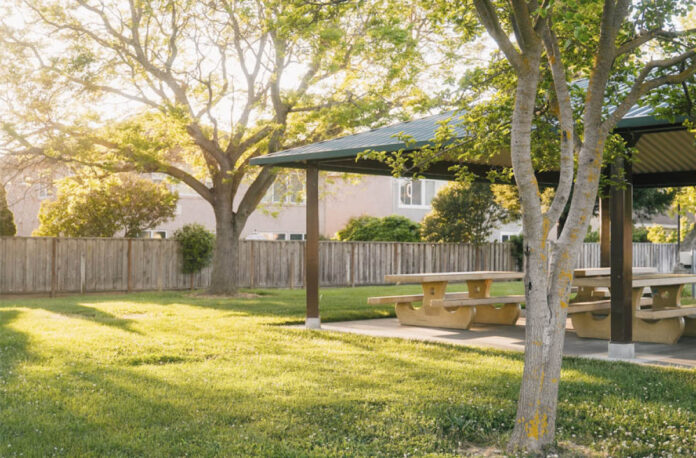 Do you have a larger or smaller backyard? Does it have a lot of trees, shrubs, and plants? Will it be capable of accommodating a larger sandbox or a smaller one? All of the factors are worth considering, especially since you'll want to bypass purchasing something that cannot be placed in your yard. If the size is smaller, you should opt for a plastic model since it can easily be moved and stored, but if you own a lot of space, any of the four types we've mentioned will be suitable.
4. Don't Forget to Consider Your Budget
If you did some digging online, you probably know that a sandbox can be anywhere from 50 to 1.000 dollars, which is why it's important for you to determine how much you could spend. For example, options made out of lumber will be more expensive, while plastic ones will be cheaper. Also, you must consider the aesthetics of the sandbox, as well as whether or not it'll have to be delivered to your home – all of which can increase the price you'll end up paying.
5. The Features of The Sandbox
Does your son want a sandbox shaped like a fish or does he want one that has a cover resembling a pirate ship? What about benches that your kids can use while playing? Thinking about the features of the sandbox is important as well, especially since they can make everything so much more interesting for them. For instance, aivituvin.com offers sandboxes with a canopy and foldable bench seats, while other organizations offer options that come with a table in the middle and chairs.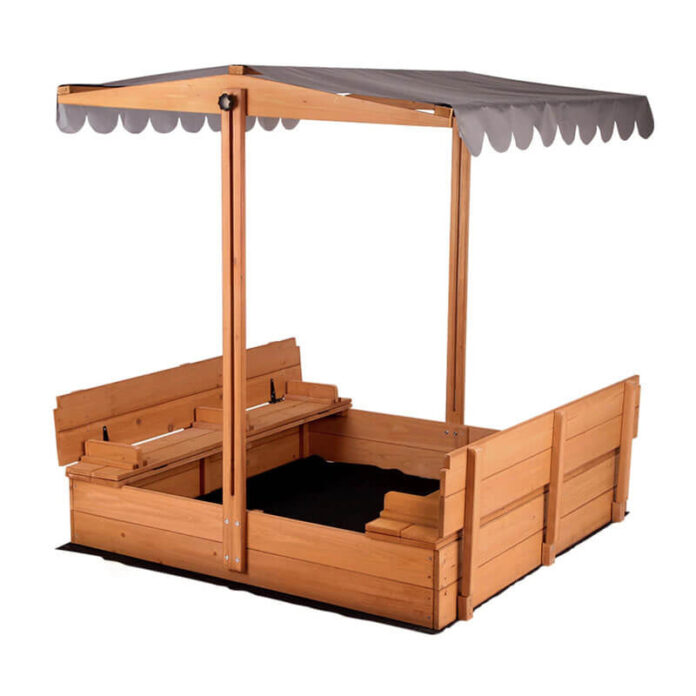 Now, we must mention, that the more features a sandbox have, the more expensive it'll be, nonetheless, there are companies that offer affordable yet feature-rich options. This is why it's important that you research various brands and compare every single detail of the options you're looking at before you actually make the decision of purchasing them. This can save you a lot of money while ensuring that your children get exactly what they want.
6. Think About The Maintenance
Last on this list, but definitely, something that we must mention is that every single sandbox out there will require maintenance. If you don't protect the sand properly, it could become a breeding ground for germs and pests, which is something that you'll want to avoid, especially since your children might end up being sick or bitten by an insect. Hence, you must learn how to maintain the sandbox you choose properly.
Conclusion
Although it may be a bit daunting and complex for you to opt for the right sandbox for your young ones and backyard, it doesn't need to be, which is one of the main reasons why you should keep all of the tips we've mentioned in our 2023 guide in mind while browsing through the options you could choose from.
Since you're now well aware of the factors that you must consider, you shouldn't waste any more of your free time. Instead, while keeping all the advice from above in mind, start searching for an organization that'll supply you with a sandbox that suits your budget, and more importantly, the needs your kids have.