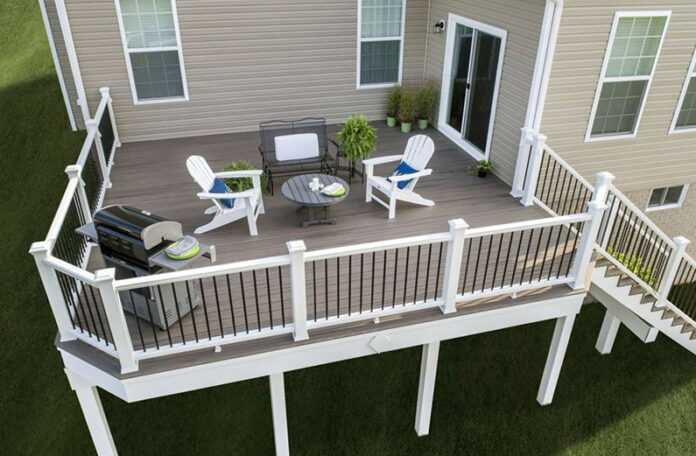 Ever thought of designing or redesigning certain parts of your house? Perhaps you're someone who's been living in your dream home for a couple of years or someone who's just planning out what this dream house would look like. If you're one of these two (or just someone interested in house designs and architecture), then at some point, maybe you've done some interior renovations and styled your living room or bedrooms a certain way. Or perhaps you've done some contemplating when you've looked out your door and decided to do something with your house's exteriors.
Some people have considered having a pool so that they can swim laps in the morning or have pool parties with friends. Others have decided to construct a small pavilion in their backyards. Among these, there's also the option of creating or designing the house's deck. With its potential to serve different purposes and add to your house's overall aesthetic, styling the deck the way you want it can make your home more stylish while remaining functional.
What is a deck?
A deck is a flat and elevated platform adjoining a house; this is usually made out of lumber. If you have an uneven surface in your lot, then a deck is an excellent idea to have some flat surface to walk on and avoid unnecessary injuries from falling due to the uneven surface. A deck also serves as a lovely transition from the indoor part of your house to the outdoors.
You can make it according to the type of your favorite hard timber or wood. It is important to have them treated with anti-rot and insecticidal agents to keep them in good shape so that they won't come with health hazards. The surface should also be sanded, smooth, and splinter-free. Finally, it's advisable to apply varnish or paint for additional protection, which can also prolong the material's condition.
While, as mentioned, decks are usually made out of timber or wood, alternative materials could be PVC or vinyl and composite materials.
Design ideas
A deck is a versatile outdoor part of your house or property. There are a number of style ideas that can make your deck function and look a certain way. Let's check some of them out!
Alfresco dining area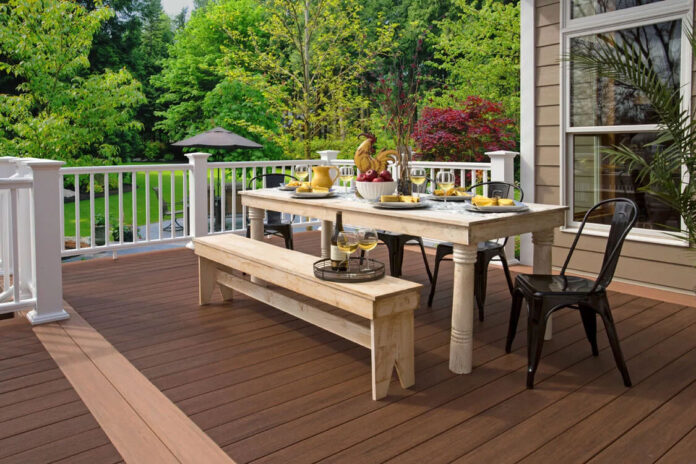 How cool is it that whenever you want to dine out and experience a relaxing time outdoors, you don't need to drive to a restaurant and just walk a few steps and enjoy your food? Whether you have food cooked in your kitchen, having a barbecue outside, or even getting food delivered to your house, you can have the whole outdoor dining experience on your deck.
This design is simple enough. Choose an outdoor dining table and chairs and place them on one side or at the center of the deck. It would be best to choose the colors that would match your deck's flooring and your house's walls. For example, you can go with a brown wooden table with white metal chairs. You can also place a grill on your deck to have the whole "weekend barbecue with your family and friends" experience if you have enough space.
Poolside area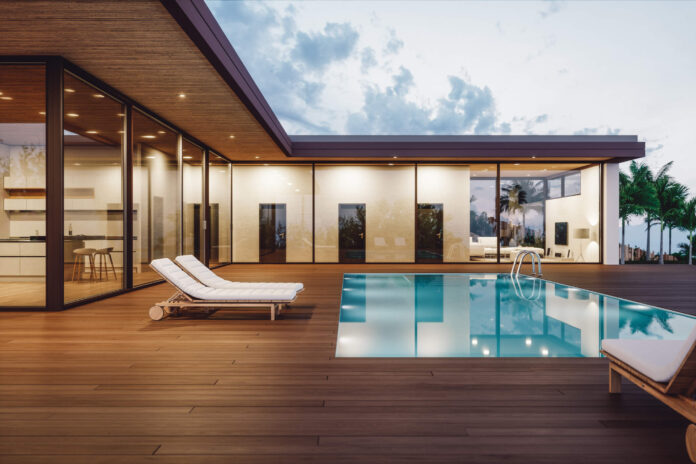 You can turn your deck into a pool or place Ottawa hot tubs on your deck. Quality deck materials can help you walk comfortably around as you get in or out of your pool or tub, with the flooring feeling easy on your feet. Certain materials can also help prevent people from slipping.
You can also place some pool loungers and umbrellas around your pool or on the opposite side of the deck where the hot tub is placed. Once all that's set up, bring along a cooler with your favorite beverages and sip your stress away!
House garden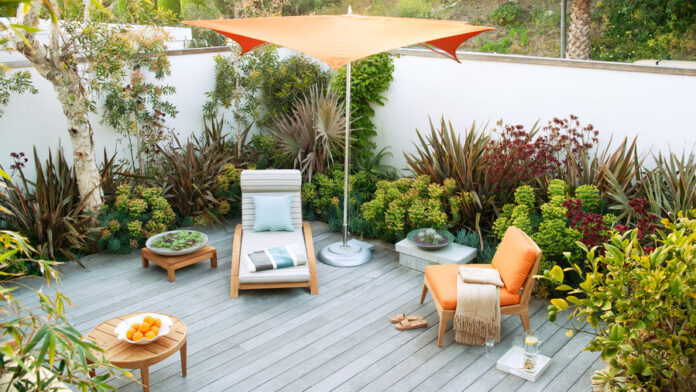 Are you fond of plants? Why not turn your deck into a house garden? It could be an ornamental, green, or even edible garden. One idea is to have planter boxes on the edges of your deck, either serving as the railing itself or placing it right next to these railings. Some prefer having bamboos surrounding their deck; these can help lessen the light rays from hitting your eyes when you and your friends are talking around the deck. You can also install a trellis and have plant vines grow on it to complete your garden look.
Multi-level deck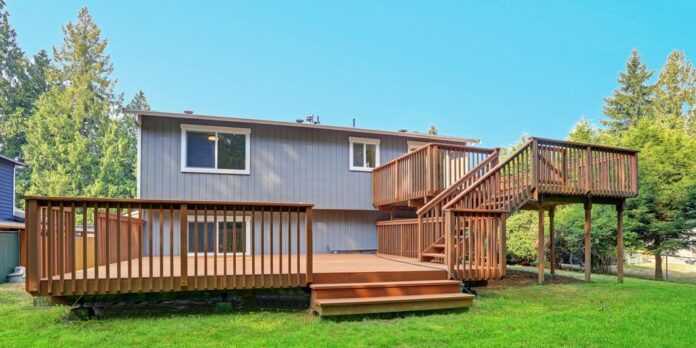 If building a deck proves to be a challenge because of very uneven outdoor surfaces, like steep slopes, uneven rocky surfaces, or simply different elevations, then a multi-level deck is the way to go. You can create sections for your deck with different levels, with small steps connecting these decks.
If you opt for wide steps, these steps can function as seats too. It would be a fun place for you and your friends to casually hang out on your deck while sitting on the steps themselves. You can also decorate the steps by placing some potted plants or having lights installed on each step.
Deck roof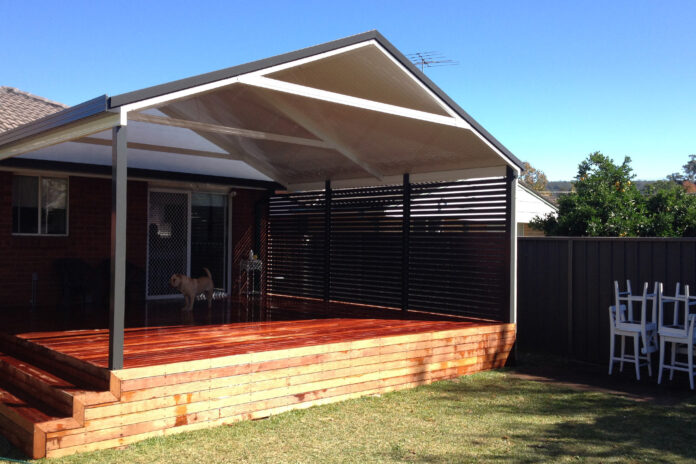 Another idea for your deck is to have a roof over it. Whether you want to have a pergola, fully covered roof, or transparent roof, this can help you stay away from the direct summer heat. Some roofs can also help protect your decks from harsh weather conditions, including snow. If your chosen roof also allows you to, you can install a ceiling fan to keep you and your family chill as you hang out outside.
Use the (right) angles
Lastly, you can make your deck look extra chic or modern without relying on additional furniture or fixtures by choosing a unique shape. Typical decks are square-shaped or rectangular, which are fine too, but if you're aiming for something else, you can change your house deck layout. For example, you can have a semi-round deck or have multiple edges for your steps instead of just having one edge. It's these little things that can make your deck more beautiful.
There you have it! These were some of the design ideas for your house deck to either serve as a guide or an inspiration to making your own plans. Once you make up your mind and envision the design you want, you can start looking around for deck builders and bring that vision to reality.