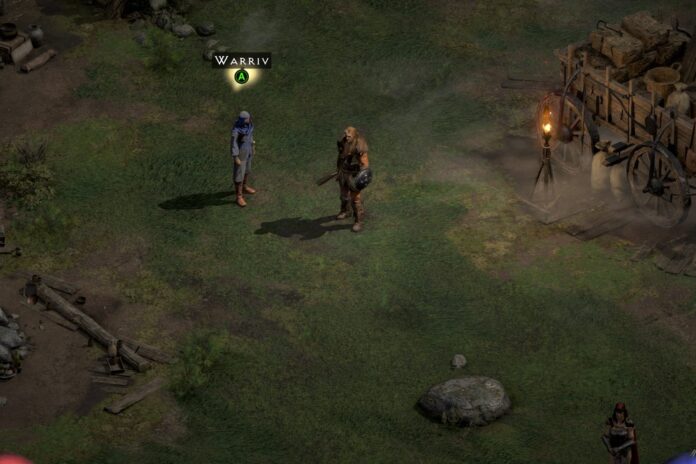 The widely popular ARPG, Diablo 2, may be one of the most recognizable titles in the gaming space. Even those who've never interacted with the franchise are likely to know about it.
However, despite the game being recently remastered with the release of Diablo 2:
Resurrected, some fans may be keener on revisiting the older form of this classic. Whether it's due to nostalgia or for the sake of comparisons, there will be those who wish to play this childhood gem once more. The nature of computer software is such that it changes frequently, so those who wish to experience the game once again may find themselves with a few issues due to the changes that happened since the game's release.
Is the remaster playable on Windows 10?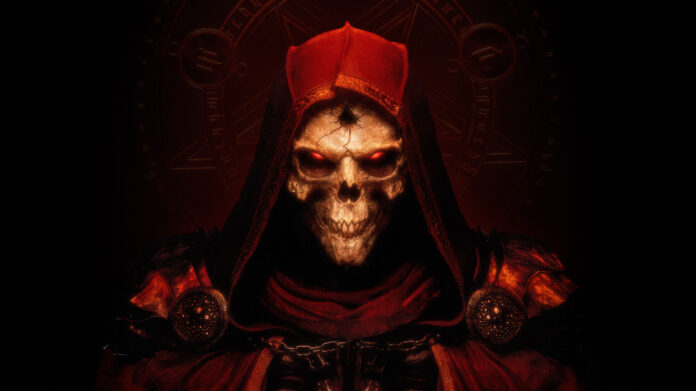 For those who do not wish to spend time adjusting their computer or bother with other things, you could always go for the remaster. Diablo 2: Resurrected is available on Blizzard's own launcher and can be played on Windows 10.
Going for the remaster may not have the same nostalgic feelings but it does bring with it the freshness of new technology and fidelity of modern hardware. Those looking for the same gaming experience won't be disappointed, as the game not only replicates all four acts of the original game but bundles in the fifth act which was originally a part of the expansion pack. It bears mentioning that errors aren't impossible.
As with all software, sometimes things bug out, resulting in troublesome behavior that shouldn't be there. It's important to note that the game is far more demanding than the original Diablo 2. Sure, you won't need an exceptional computer to fill out the requirements but if you are somebody who hasn't replaced your PC or owns a weak laptop that's exclusively used for work, you could run into issues.
The game requires at least an i3 processor, even something as early as 3rd series processor will work. The required video cards should be at the level of GTX 660 or stronger while RAM should be at 8GB. While most computers have both of these specifications even on low-end options nowadays, it doesn't hurt to check whether it fits into your current machine's specifications.
Lastly, you'll need to dedicate 30 GB of space to this video game. This could be rather massive especially for those who like to hoard video games and other files onto their hard drive, preferring to keep them on rather than reinstalling them when they interest them.
Playing the actual game follows the usual dungeon crawling experience where items and character builds are key to becoming a true menace within the demon-infested world of Diablo. For those who wish to get some of the grind for either items or certain character levels, pop over to mmoboost.pro for some speedy progress.
How to play the original?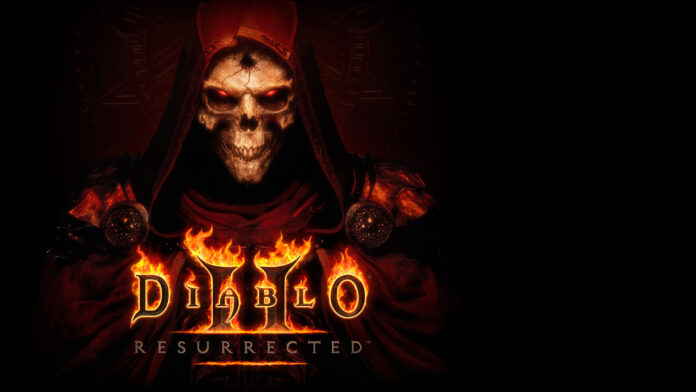 While the purchase of the original Diablo 2 has been made harder due to the remaster, the newer release replacing the old game on Blizzard's own stores, it's still possible to obtain and play it. There are plentiful locations online where you can find keys or codes of the original and if you already own the game at home all you need to do is install it again. This is no Warcraft 3: Reforged situation where the old game is replaced by the updated version. Diablo 2 and Diablo 2: Resurrected are two separate games so the original won't be overwritten by the remaster.
Unlike the remaster, it's unlikely you'll have issues running the original even if you haven't purchased a new PC ever since the game's release somehow. The game will run smoothly, in terms of specifications, but the compatibility with new technology may be a whole new can of worms to open.
Fixing up some frequent issues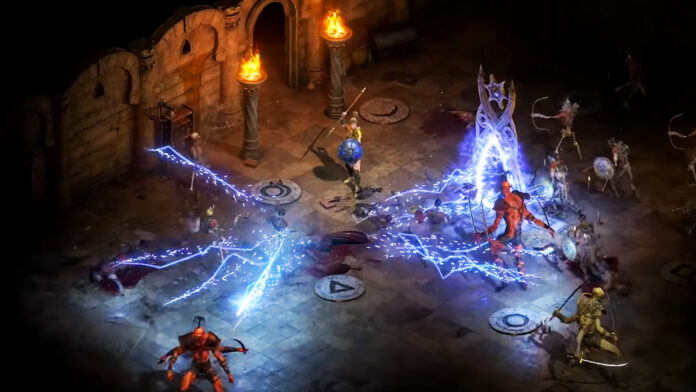 So the game works on the Windows 10 operating system. Now the question becomes: Does it work properly? The answer isn't quite as simple. While the game usually works, there are some issues that could crop up. The good news is that anybody can employ required fixes with little issue, the bad news is that you still have to apply them yourself. Now let's get going and crunch through some setups for the sake of a clearer gaming experience.
Adjust properties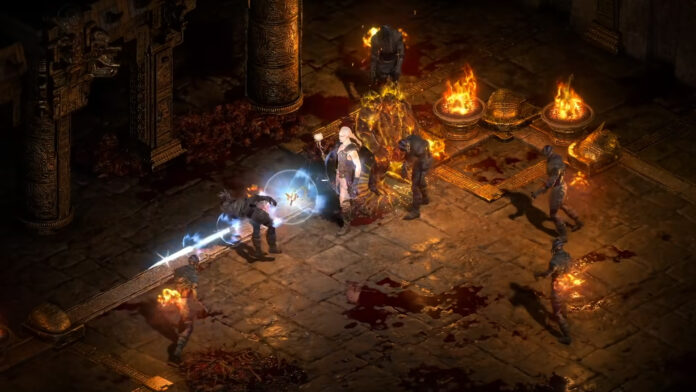 The first step you should do is right-click on the game's shortcut or launcher. Then select "Properties" from the drop-down menu. Once you select this option, another set of tab options will pop up. Here we are meant to select the "Compatibility" one which is going to help us adjust Diablo 2 to our current operating system, that being Windows 10.
From this tab, we should turn on compatibility mode by selecting "Run this program in compatibility mode for" that selection should be set to "Windows XP SP 2/3".
After that, we select "Reduced Color Mode" to get a more old-school feel and reduce the number of graphical bugs. This option should be put to the 16-bit color option too once we get the option on the location.
Make sure to disable scaling for the sake of it not interfering with higher DPI settings. This is especially useful with current hardware.
Give authentication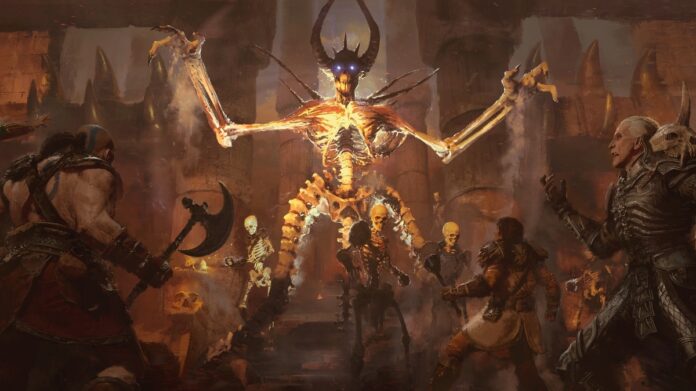 Lastly, there's the option of running the game as an administrator by selecting "Run this program as administrator" on the drop-down menu. This can solve a few issues that crop up due to certain authorization requirements so it's better to be safe than sorry.
Check your drivers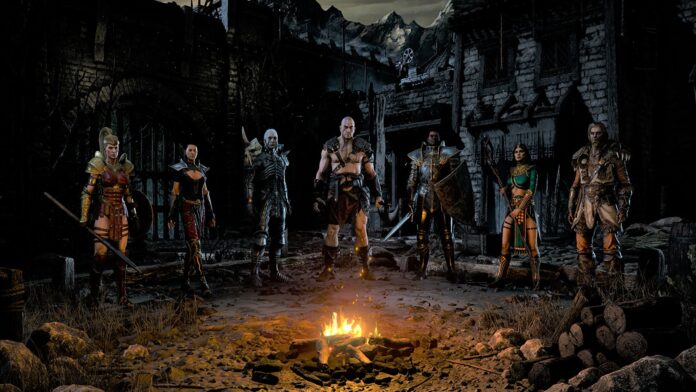 You should make sure you have all the important drivers too. While the game is old, using recent drivers may be troublesome so check out corresponding drivers if it doesn't work.
Conclusion
The whole process may take a few minutes but after we are done with these preparations the game should run as smoothly as possible. The initial configuration also makes the game more enjoyable to play because you won't need to exit and enter the game if a problem does crop up. In other situations you'd have to find the solution after the error occurs, disrupting your immersion in this game. If some rare bugs crop up you may have to go to internet forums and find their solutions but there aren't any that are known and aren't fixed by the aforementioned steps.