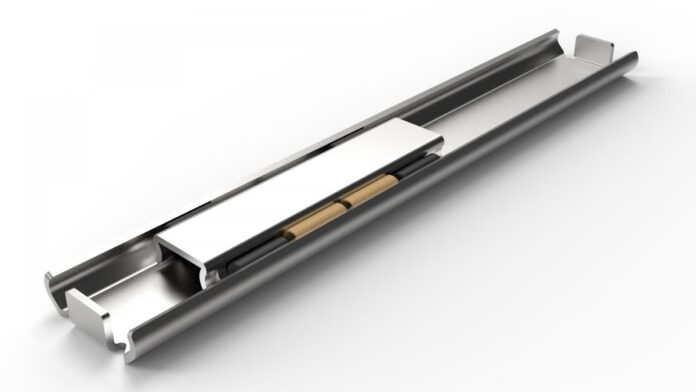 What are linear slides?
You could know them as linear guides or linear motion bearings.
Either way, those are types of bearings that provide smooth motion without the presence of friction on one axis.
Basically, linear slides present only one part of linear motion machines. There are also power screws, linear motors, cylinders, pinion and rack assemblies. Slides are used to guide the motion and other elements for transmitting power.
The most important and coveted specifics are low friction while giving high precision results. How can you be sure that the linear slides you chose will give those outcomes?
Follow the guidelines we prepared in the article where we aim to help you decide.
Linear slides components
Every single linear slide system has the same general components. The sliding mechanism and additional components are needed for realization and position control.
Bearings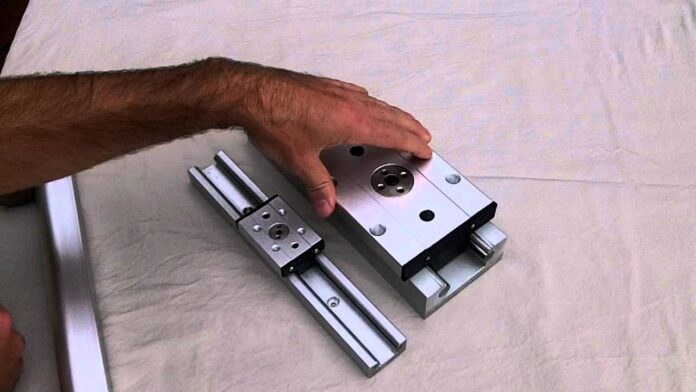 The main component that provides free motion between the surfaces is the bearings.
There are 3 main categories into which the bearings are divided:
Rolling Element Bearings
Plain Surface Bearings
Magnetic Bearings
Rolling element bearings are additionally divided into Ball bearings and Roller bearings. The very name of each tells us the difference between them.
Plain Surface Bearings go into 3 smaller groups: Metal-to-Metal, Dry Lubrication and Hydrostatic (Aerostatic) Lubrication.
Magnetic bearings use magnetic forces created by electromagnets, instead of pressurized fluids that help levitate the object. They are a perfect choice for bearing heavier loads, due to their capability to exert large forces.
Magnetic bearings provide motion almost without any friction but have limited applications.
Carriage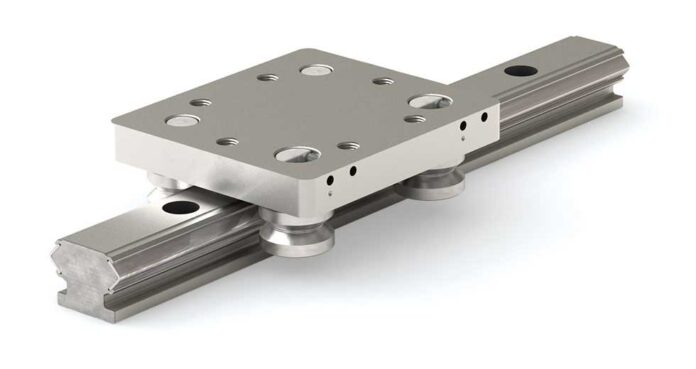 As another component of linear slides, the carriage is the moving part that supports the tool or an instrument that needs linear motion.
Most carriages provide movement in 2 directions (X and Y). More advanced ones can be used to provide movement in the Z direction, but they use additional screw drives or power screws.
Guide Rails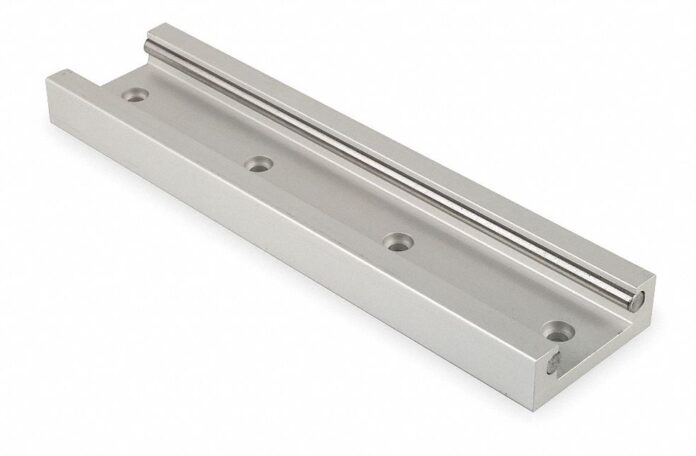 The only motionless part of the linear slide. This part provides the surface for moving the desired object. Guides for flat surface bearings are smooth surfaces that can be lubricated, but also don't have to be.
Some are shaped cylindrically and are known as journals or shafts.
Roller Guides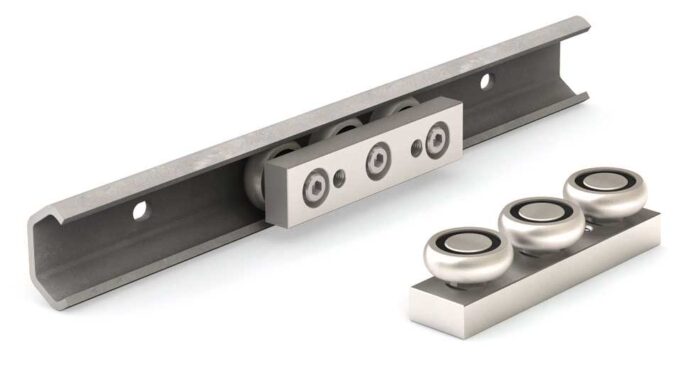 Roller Guides are responsible for the easy motion of the equipment or machinery.
They provide smooth motion, a long lifespan and low noise while operating. As opposed to sliding motion linear slides that need lubrication, roller guides have that covered in this case.
They are constructed in a way that requires linear rails with rollers, a mounting place and a moving component. Roller guides are usually made of cast iron or aluminium which makes them strong enough o bear heavier loads. If there is a chance for corrosion or rust, you can always choose roller guides made of stainless steel.