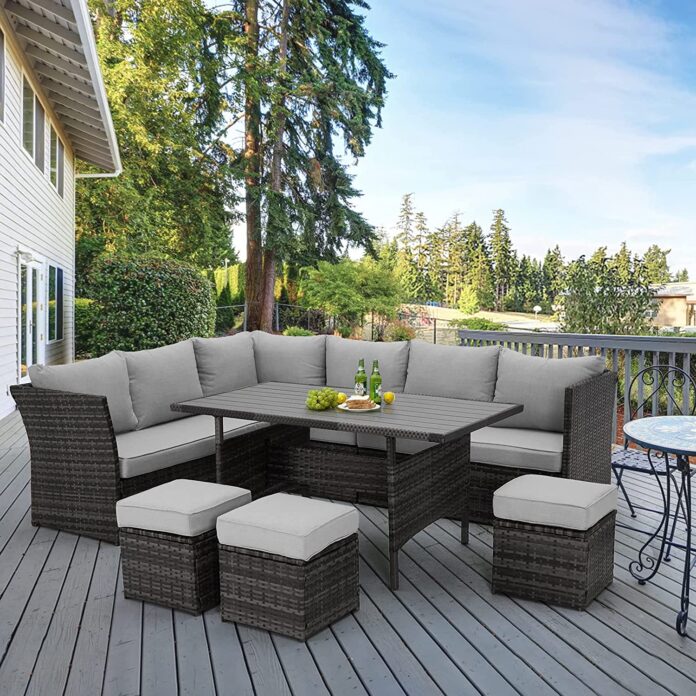 As much as you like to spend your free time inside the comfort of your home, the possibility of having a cup of coffee in the fresh air will entice everyone to the balcony, terrace, or garden.
Your garden is much more than just a green area. If you look at it as a place to relax, socialize and have fun, you will realize that it deserves to be decorated with the same care as the rooms inside your home.
Beautiful views of the surroundings, enjoying the sunsets, relaxing from the heat of summer, all these pleasures can be provided by your garden, terrace, or balcony, and in case they are beautifully decorated, the pleasure is even greater.
Whether you have a small balcony or a spacious terrace or garden, it is very important to choose outdoor furniture carefully. Real garden furniture combined with plants and decorations can determine the amazing atmosphere and create an invigorating place to relax.
Even a small balcony can be arranged in a very simple way and with little money so that it becomes a real oasis. The most common pieces of outdoor furniture are tables and chairs, and in addition, we have garden sofas, stools, deck chairs, swings, and even various types of shelves.
Armchairs and sofas you have in your living room are just as important as the outdoor furniture in your garden. If you need more ideas on which furniture will complete your garden, balcony, or patio, click here.
If you are looking for new furniture for your garden, terrace, or balcony, you are probably wondering which garden furniture is the most suitable, which materials are the most practical, what is long-lasting and not too expensive, and how it all looks beautiful? In this article, we'll do our best to provide you with useful hints that will help you choose the most durable furniture solution for your outdoor oasis.
Before we start considering materials, it is very important to point out that one should always choose materials that are resistant to weather influences so that a sudden summer downpour would not surprise you in a way that destroys your sensitive expensive furniture.
1. Plastic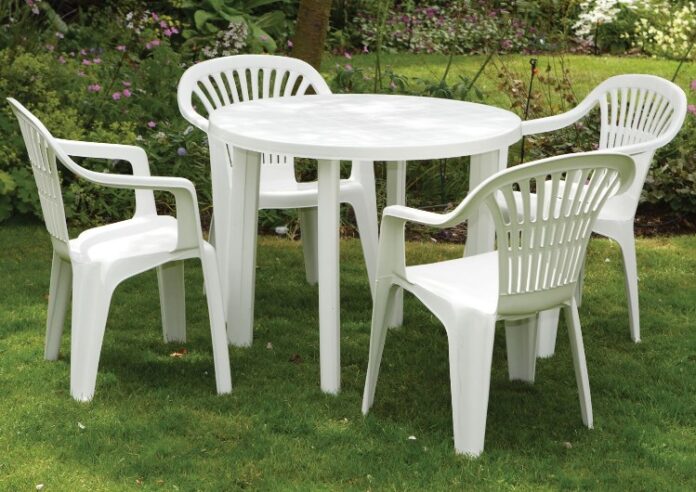 Plastic garden furniture has many advantages, and some of them are durability, longevity, easy maintenance and above all, low cost. In addition, it is available in various colors and modern designs. Synthetic and polyurethane materials are easy to clean, it is enough to wash it with warm water and detergent.
This furniture will last you only a few seasons, unlike wooden and metal, which are much more durable. Another problem is that it fades in the sun. After use, it is best to put it in the shade.
2. Wood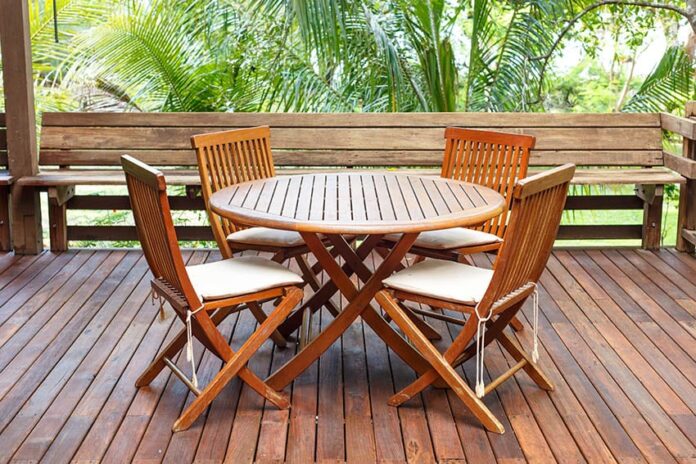 This type of furniture will suit you best if you like your garden to be in harmony with nature. However, not every wood is of the same quality, so below are a couple of suggestions.
Cedar and pine garden furniture are good choices because these two types of wood are long-lasting, however, they are light in color and turn gray over time if you don't paint it. Teak is an exotic tree that tolerates various weather conditions well. Furniture made of this wood is the most valued.
It contains large amounts of oil, so there is no need to add extra oil. If properly maintained, it can last up to 50 years, so consider buying this furniture a good investment for a long time. It is stored indoors and is lighter than common types of wood.
If you store the furniture indoors, it will stay new longer and less exposed to harmful influences such as rain, snow, or strong sun. So, our conclusion would be that each type can last long if properly maintained. So, make sure you do seasonal maintenance work on it, and it will turn out to be a great investment.
3. Metal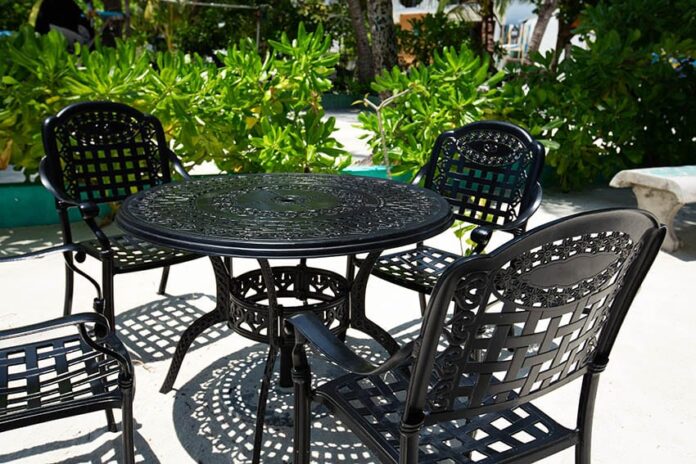 Metal is the most durable material to choose for your outdoor oasis. In addition to durability, it is also adorned with adaptability. There are two basic types of metal garden furniture, wrought iron furniture, and aluminum furniture.
Aluminum does not require special care, it is stable, resistant to all weather conditions, it can be made entirely of aluminum, or in combination with wood or plastic. Since it does not rust, it is long-lasting and stable in all weather conditions. It is very light, so it is easy to move as well. Its prices vary depending on the design and brand of the manufacturer.
Wrought iron is something considered to be of great quality and durability. Please note that iron furniture must be galvanized and powdered. That way you will have furniture that with a little effort remains functional and beautiful even after a few years. You will need pillows or cushions to make wrought iron chairs and benches more comfortable.
4. Rattan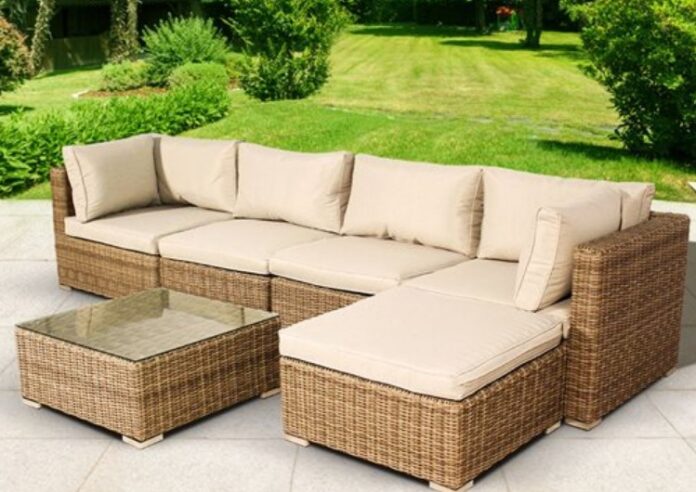 Rattan is a material that is characterized by very low weight. Natural rattan is a type of palm that grows in the tropics. As a rule, it is more expensive than synthetic, but also much more sensitive.
Synthetic rattan is similar to natural material but much more durable and resistant to weather conditions. It is resistant to frost, water, and UV radiation, which means that it does not fade in the sun. Synthetic rattan is easy to clean with warm water and detergent.
5. Mixed materials
Besides the above-mentioned materials, you can also buy furniture made from mixed materials. For example, wood is durable, but also is metal… You can buy furniture pieces made from both. Especially if you're going for the industrial style. You can see more great patio gazebo here.
Final word
Every material mentioned has its advantages and disadvantages, so you should choose based on how you will like your garden oasis to look, based on your budget, and most importantly how much time you would like to spend maintaining it. With proper maintenance, every piece can have decent durability.