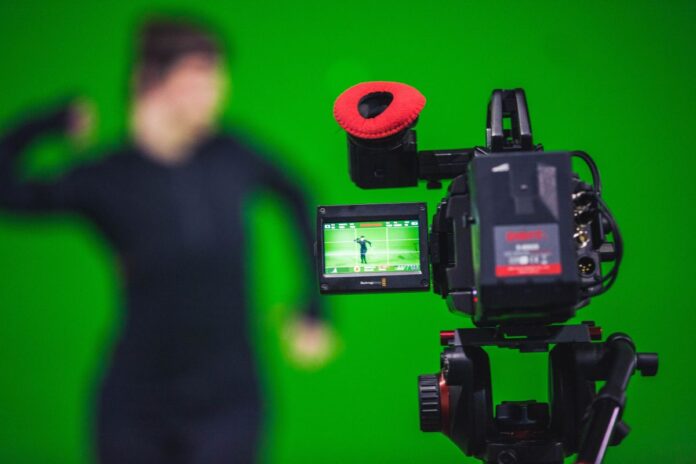 If you got really good at playing a specific video game, you might have started thinking about streaming. Because of this, you've probably realized that you'll need to purchase a green screen. A green screen won't only help you improve the quality of your video, but it could also help you hide all the clutter in your bedroom.
But, with so many options available on the market, you may feel a bit confused and overwhelmed by the number of options you could choose from. Luckily, our article can help you make a decision. Here are some of the top five green screens for streaming, as well as some tips that can help you choose a suitable option for yourself:
1. "Impact"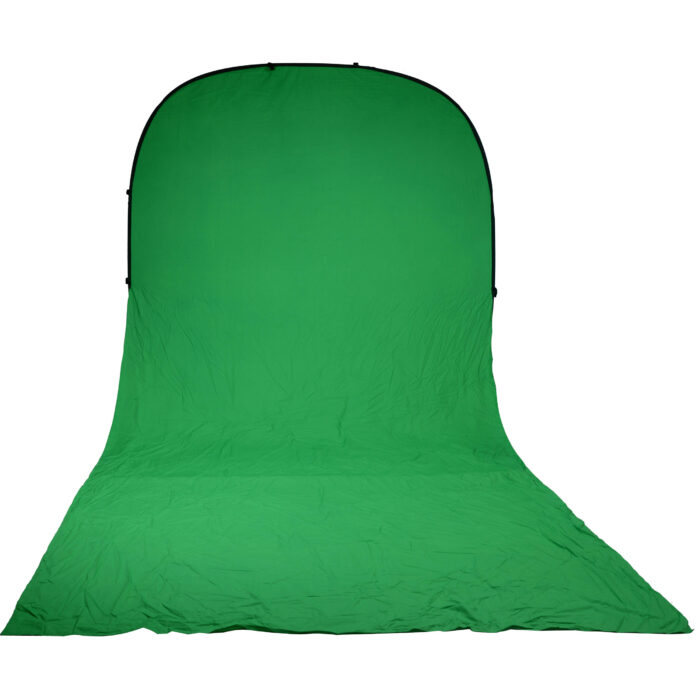 If you're searching for a bigger option, look no further, you'll probably satisfy your needs with the Impact 8x8ft green screen. Although most online listings will say that it's 8'x16', the rest of the fabrics can be laid on the floor, which basically means that you'll be able to record yourself from head to toe, if required. So, besides recording yourself while sitting and recording your gameplay, you could also utilize it for other purposes.
It's worth mentioning that it's entirely free-standing, which means that you won't need to place it on a tripod each time you want to set it up, and since it has a stable frame, it'll keep its shape, even if you choose to lean it against a wall behind you or a different surface. Don't stress, though it's massive, it's easy to collapse, so, when it's time to store it, you can simply collapse it and you'll be good to go.
2. "Luxburg Professional"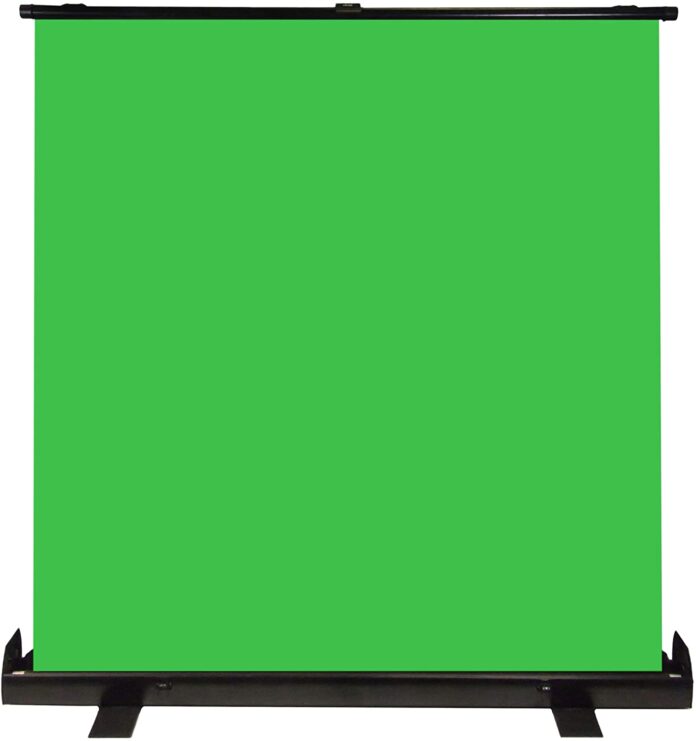 Next on our list is a professional green screen, one that is easily adjusted to different heights thanks to its amazing hydraulic mechanism located on the back. Besides being able to install it and pack it in several seconds (which will definitely save a lot of your time), the company behind this screen, luxburgvisual.com, assured that the fabrics used for manufacturing it are high in quality, and because of this, it's completely wrinkle-resistant!
Another thing that a wide range of users liked about this particular green screen is that it's extremely weightless, yet durable, so, if you have to change the location of your shooting, you'll be able to effortlessly transport it by carrying it by the handle. You should know, the green screen comes with a 2-year warranty, as well as a 30-day money-back guarantee, which can come in handy if you need it.
3. "Webaround"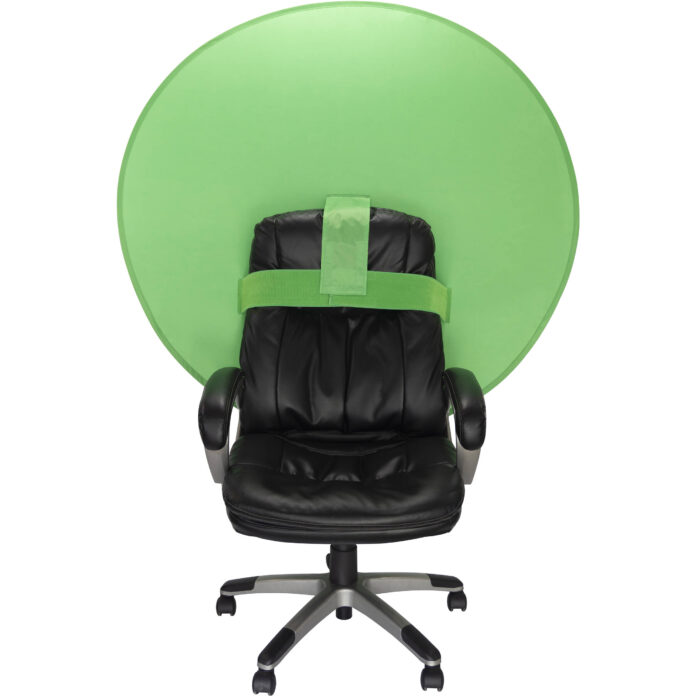 When you compare this option with some other ones that we mentioned on this list, you'll see that it's completely different, mostly because it comes in the shape of a circle, one that is meant to be strapped to the back of your chair. This means that you won't need to purchase a tripod or stand for it – which makes this particular option quite suitable for people that don't have a lot of free space in their bedrooms.
Besides being space-efficient, it also performs quite well, hence, you won't need to worry about it not covering some parts of your background. Additionally, the company that manufactures this screen posts a wide range of tips & tricks for installing it and for adapting your camera, so if you have no idea where to begin, check their guides out. The only "negative" thing about it is that its height cannot be altered since it'll be strapped to your chair, meaning that you may not be able to utilize it for other projects.
4. "Fotodiox"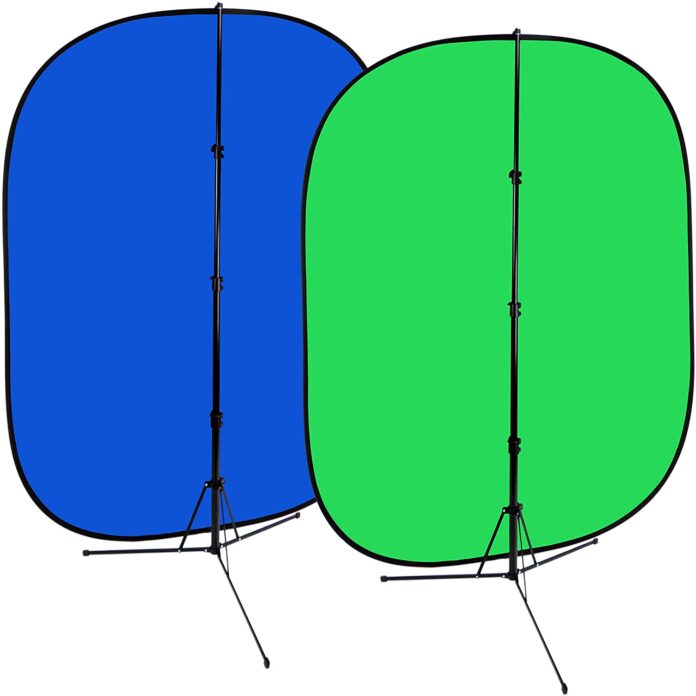 Fotodiox is, perhaps, one of the most suitable green screens if you choose to stream on Twitch. If you choose to purchase it, you'll be able to collapse and reverse it, thus, transportation and storage won't be an issue. The steel frame will make it a heavier option, however, this will guarantee that the fabric remains flat at all times, which is important, especially since even the tiniest wrinkle could end up ruining your videos.
The package you can purchase online comes with various items, including a bag for carrying the screen in, a support stand, as well as a clamp that you'll require for fixing it in place. Additionally, since it's reversible, you'll be able to choose key colors for your streaming needs and requirements, which means that it'll be simpler for you to work on the videos in editing programs such as Photoshop.
5. "Elgato"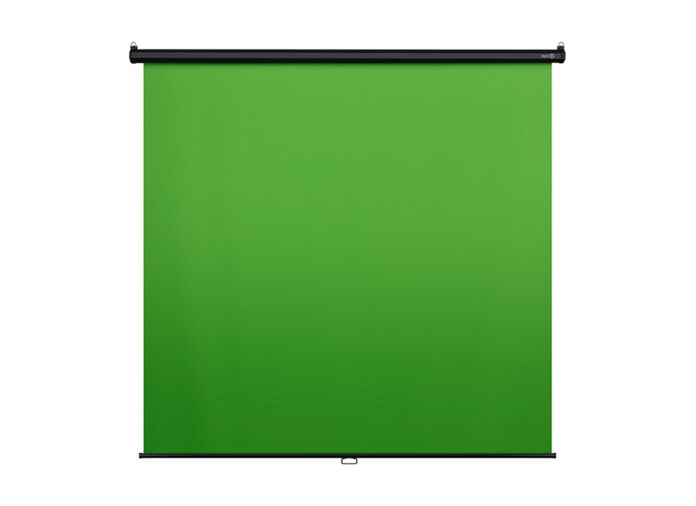 Last on our list, but equally as useful as the rest of the green screens we've mentioned is Elgato, an option that is collapsible and that can be modified to whatever height you require. The aluminum base will allow the fabrics to remain flat and protected at all times. It's worth mentioning that it's a bit heavier than some other options available on the market, which means that it'll be a bit daunting for you to transport it to a different filming location.
Though it's heavy and not quite as long-lasting as the other screens we've mentioned, the fabrics are still high-quality, which means that the color keying processing will be effortless and because of this, you won't need to stress about the quality of your recordings. If you're searching for something simple, affordable, simple to set up, and quite effective at hiding your background, you could opt for this option.
Tips For Choosing a Green Screen
Before we conclude this guide, there are a few things worth mentioning, especially since they'll assist you with making a suitable decision. For starters, you'll want to determine the dimensions you'll need for recording. By doing so, you won't only ensure that it can fit in your bedroom, but you will also guarantee that it'll cover all the furniture, décor, clutter, and anything else that you don't want your audience to see.
Additionally, some of the kits we mentioned come with extra items like carrying bags, clamps, and a hydraulic system, hence, if you want to make things easier for yourself, learn what these kits contain. Lastly, don't forget to read the reviews previous customers left. Naturally, if there are more negative than positive testimonials, you might want to look at some other options that you have available on the market.
Conclusion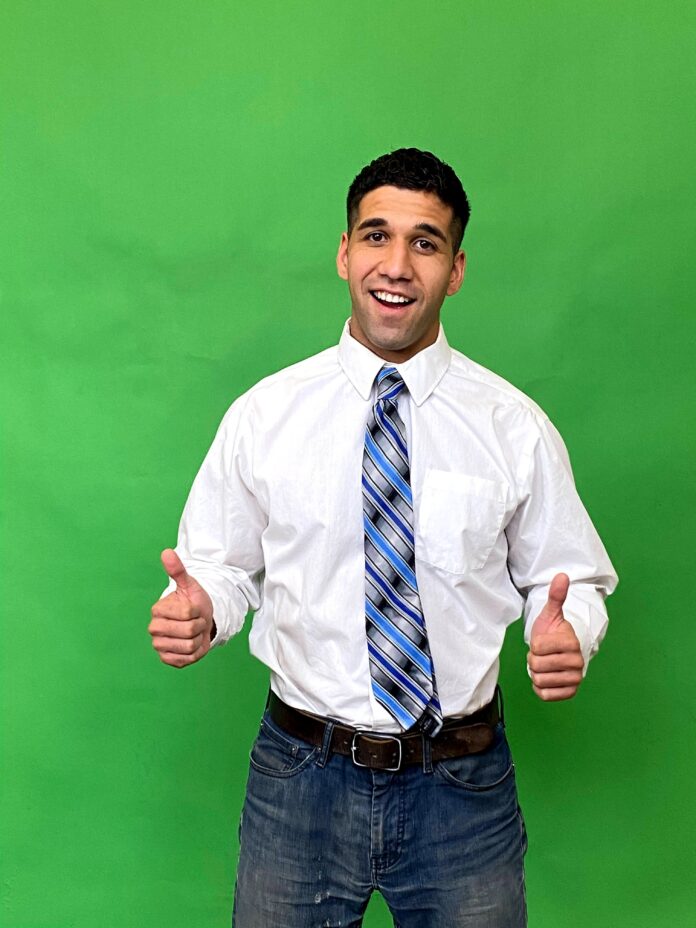 No matter what you require a green screen for, the ones we've mentioned above are some of the top ones available on the market. They are all easy to transport and store, most of them are lightweight, and you don't have to worry about wrinkles, mostly because all of them are manufactured from high-quality materials. Since you now know what you can choose from, don't lose time, instead, determine what is suitable for you.