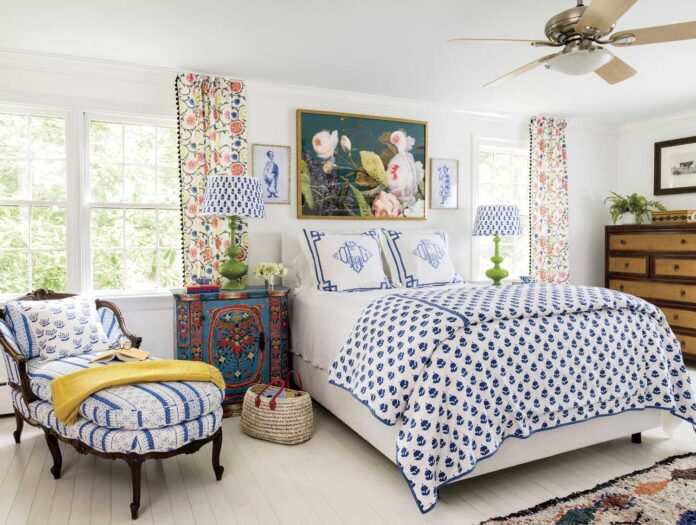 Designing your interior with the usage of patterns can seem daunting, because, in reality, the idea may not look as good as you imagined. With a few simple rules, you will have enough confidence to boldly add patterns to your home like a real designer.
How to use patterns?
Before you start analyzing how and should you do it at all, you should know that this can be a great way to personalize your space, which will make it look spectacular. These can be added to the scheme in a couple of ways, by using wallpaper to curtains, tiles, and bedding. While decorating your home should be guided by what you love, there are a couple of things worth considering if you want to add something that will make the space more attractive.
The key to designing this way lies in the balance. The ultimate goal is to spread the pattern around the room, not to pile it up in one place. It is very important to match the colors in the pattern with the blocking colors to achieve cohesion. Also, the size of the room should be considered. The larger the space, you can use a larger pattern or print, and the same goes for smaller spaces that are better suited to smaller patterns.
When talking about a striped pattern, remember that vertical lines create the impression of greater height, while horizontal lines make the space appear wider. They are often used in the decoration of old houses.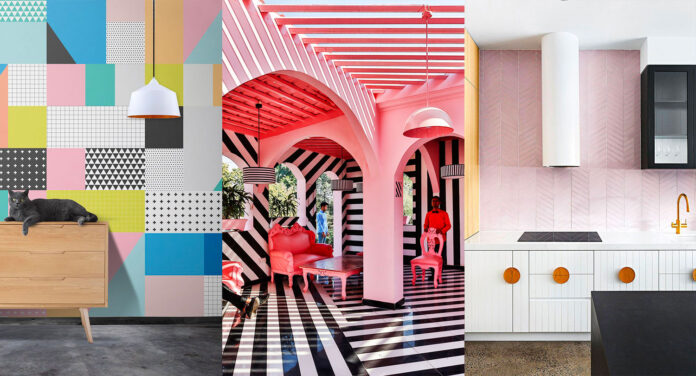 Floral patterns are very attractive and as a timeless idea they suit many styles. Whether you like realistic or abstract floral scenes, they really have magic in them that enlivens the space. They are perfect primarily due to the fact that they come to us in an incredible number of colors and combinations, which gives you the opportunity to apply them on the walls in your hallway, living room, bedroom, children's and even study room.
Geometric patterns are a classic that always works perfectly in space. Walls enriched with geometric patterns give the space an elegant and always interesting look, avoiding the effect of formality. You can choose monochromatic or geometric patterns in more colors, smaller or larger displays according to your taste. Also, these patterns work fantastically in many rooms of a modern home, and are especially interesting in the bathroom, entrance areas, bedrooms and dining rooms.
These can be used smartly if you learn how to place them repetitively. It's the repetition that makes these pleasant to the eye. When achieved it brings a sense of safety. If combined with round-shaped patterns, it's even better.
Patterns can be added to rooms in a variety of ways, using everything from curtains, pillows, rugs, and bedspreads to larger pieces of furniture such as a dining table, coffee table, or sofa. The goal is to limit the number of samples between two and four and balance them with simple colors. If you want to learn more about this subject, visit foyr.com.