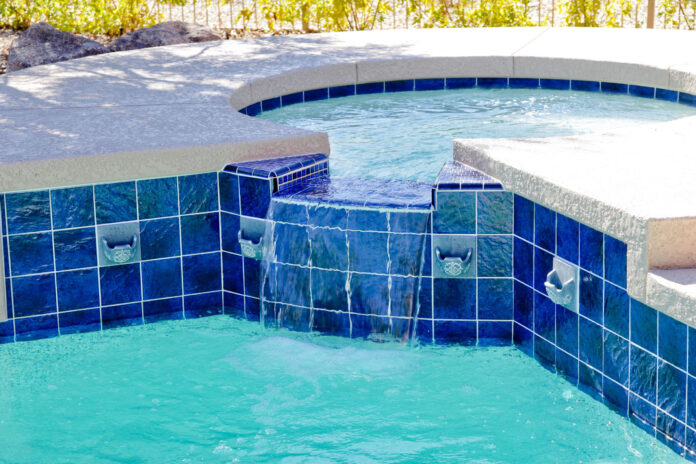 Choosing the best swimming pool finish can be a daunting task, especially if you're a new pool owner. There are many different things that need to be considered, and even more options to choose from – it can all get pretty confusing pretty quickly.
In this article, we've decided to guide you through the process of choosing a swimming pool finish in order to help you make the choice that will benefit your pool the most.
So, without any further ado, let's get right to the bottom of it!
The most common types of swimming pool finishes
Before we provide you with tips on choosing the best finish for your swimming pool, we'll quickly describe the most popular ones first. This will help you make a more informed choice later on, which is especially important for a new swimming pool owner.
Plaster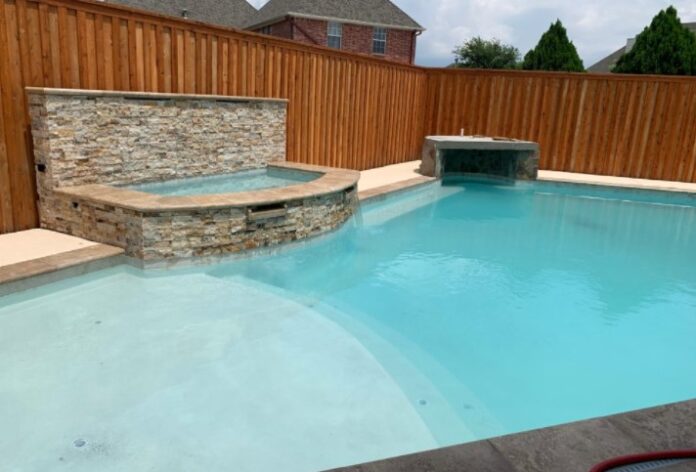 This one has been among the most popular swimming pool finishes for decades, and there are many good reasons behind that fact. Plaster finishes are cost-effective, durable, and extremely sturdy. They're an excellent option if you're going for a simplistic look and trying to save some money.
The only downside to this material is that it can be rough on the skin, which makes it unappealing for those with sensitive skin types. It's also not among the easiest finishes to maintain, as it requires constant cleaning and maintenance due to its low resistance to algae.
Tiles
If you're looking for variety, then a tile finish could be exactly what you've been looking for! It comes in a wide range of colors, materials, and textures, allowing for high levels of customizability. Even though this solution may be a bit expensive (especially if you're going for quartz tiles), it's still amongst the most popular ones due to being low-maintenance and high-value.
If you'd really like to go for a tile finish but you're currently on a tighter budget, we recommend you opt for ceramic tiles – they're the cheapest but come with all the benefits other tile finishes provide as well.
Vinyl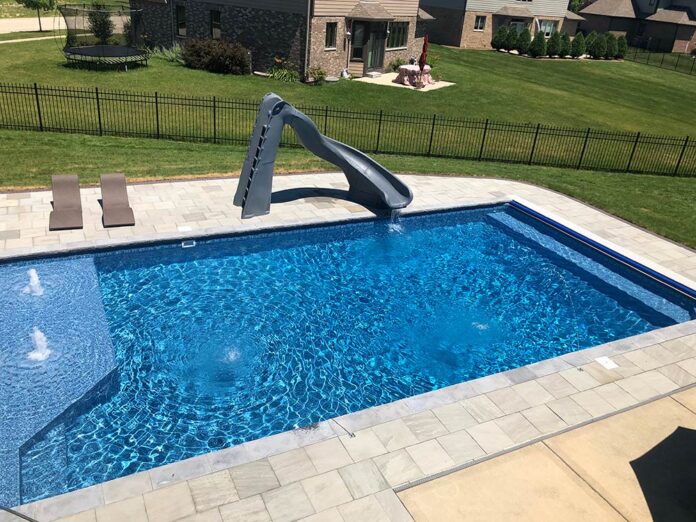 Vinyl liner is one of the newer and less common swimming pool finishes, but it's still absolutely worth the mention. Vinyl pools look extremely modern, require little-to-no maintenance, and provide durability and sturdiness. Now, depending on your specific location, there might be some issues with availability. If you find this option to be the most appealing to you, make sure to do your research on the material beforehand.
Aggregate
Just like the name suggests aggregate finishes are made out of two or more materials, making them extremely popular among the pickiest of pool owners. Depending on the materials used, aggregate swimming pool finishes come in a wide range of prices (per foot). The two main types of aggregate finishes are Exposed Aggregate and Polished Aggregate. The first option is bumpier and cheaper, whilst the latter is more smooth and more expensive. The choice depends on your specific needs and preferences!
Fiber Glass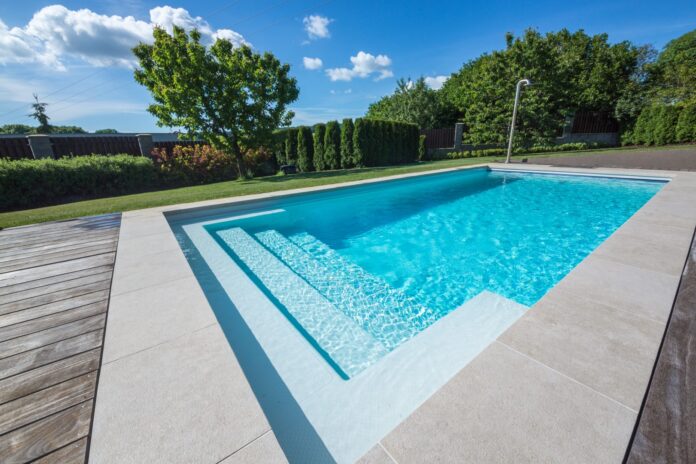 Most commonly used in indoor pools, fiberglass finishes offer beauty, longevity, and durability. They do require careful installation and can be a bit pricey, so they're not for everyone. However, if you're looking for something durable that will provide you with a modern-looking swimming pool, then a fiberglass finish might be a good choice after all.
Overall, we've listed some of the most popular options for swimming pool finishes – make sure you research them all before making your decision. Look at pools made out of different materials until you've found something that works for you.
No matter which one you choose, make sure it's done professionally.
As noted at poolresurfacingpalmsprings.com, pool installation and resurfacing is something that should only be handled by a team of professionals. Improper installation can make your pool lose on value more than you may think. Make sure you find a professional pool resurfacing team to help you get your pool decorated properly.
Choose the color of your finish carefully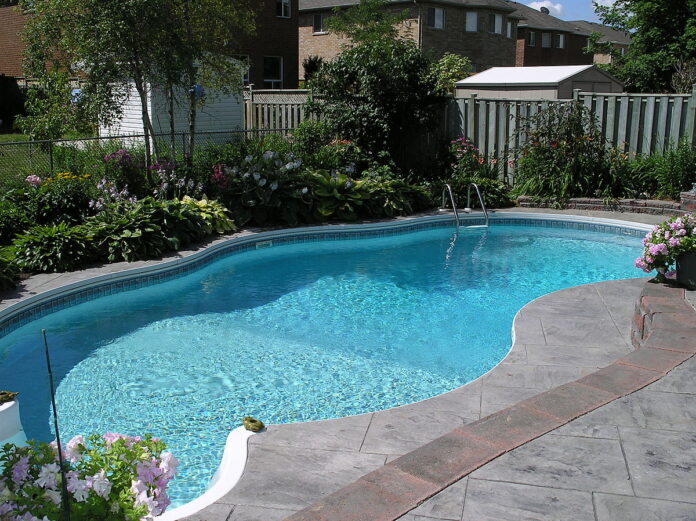 Swimming pools aren't just a place where you'll enjoy yourself and entertain your guests – it's an expensive addition to your home that immensely adds to its value. Therefore, choosing a color that compliments the rest of your home in the best possible way is of the utmost importance.
You don't want your pool to look awkwardly out of place next to your house, especially if you plan on selling your property in the future. Compare all of your options until you've found something that suits your existing aesthetic properly.
Smooth vs bumpy surfaces
There are two types of surfaces you'll need to choose from when picking out a swimming pool finish. It could either be smooth or a bit rough – it all depends on your needs and preferences. We recommend that you touch the surfaces in real life before you decide which one suits your needs the best. As we've mentioned before, some people have issues with sensitive skin, which makes rougher surfaces inadequate for use.
Maintenance is key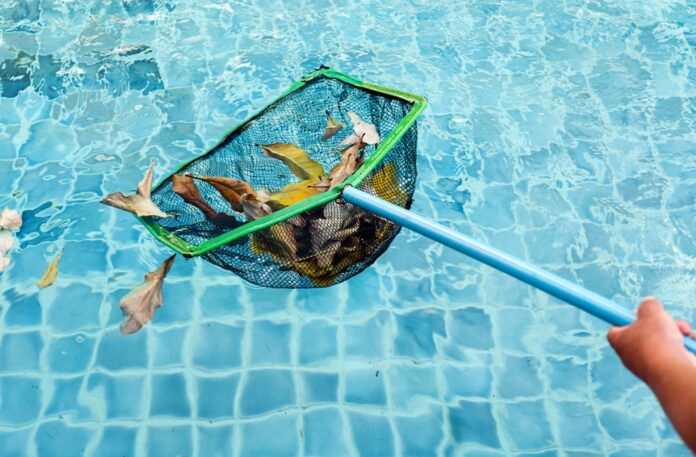 If you'd really love to have a pool, but you're a busy person that wouldn't be able to take care of it too often, make sure you pick something that's very low-maintenance. This will help you save on costs while making your life much easier in the long run – so choose your finish as carefully as you can!
Research, research, research!
No matter what you decide to buy, make sure you've done your research and compared all the different options before you've made your choice. It's the only way to ensure you're going for the best possible option, so it's certainly worth the time and effort.
The bottom line
Picking the perfect swimming pool finish is not easy. It takes careful planning and tons of research – but it still all boils down to your specific needs and requirements.
Here we've listed some of the most used finishes for you to compare while providing you with some tips and considerations to help you pick the right option. We hope you found our article helpful and we wish you the best of luck in all of your future endeavors!