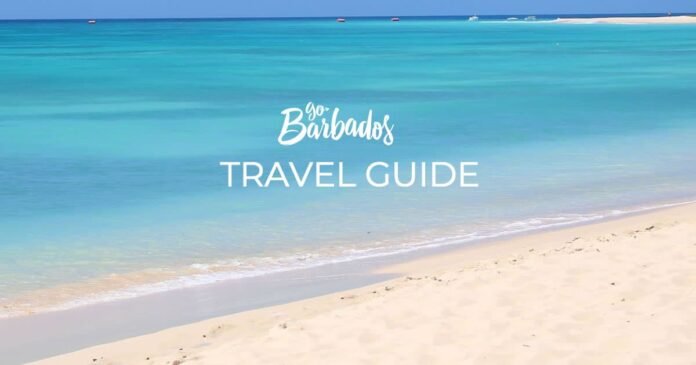 Everyone agrees that Barbados is one of those places you should visit in your lifetime. Even though it may not be on your travel list, we are fairly certain you wouldn't reject this vacation if the opportunity arose. We are talking about the Caribbean, after all.
Now, if visiting Barbados is something you have wanted to do for a long time, but your travel companion is reluctant, our advice is to gift them "Rogues in Paradise." This book celebrates the people and will instantly transport them into a whole new world they won't be able to resist. Here is everything you need to know before embarking on this adventure.
Fun facts about Barbados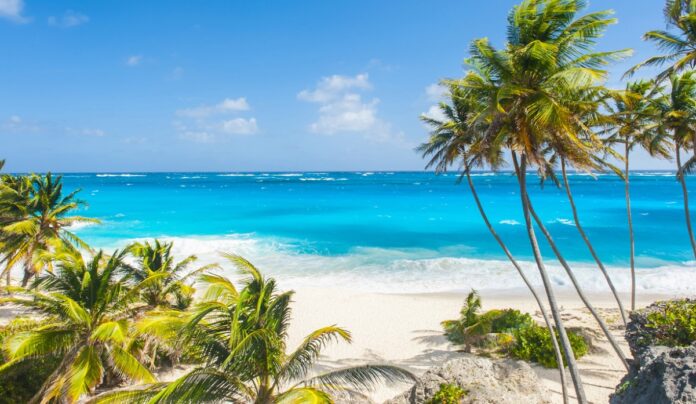 Before we tell you about the places you have to visit and the dishes you have to eat, let us provide you with some facts about Barbados. The first thing you should know is that this country became a republic not long ago. In 1966, Barbados declared its independence, and just a few weeks ago, on November 30, to be more exact, Sandra Mason was sworn as the first president of the country.
While on the subject of independence, the country's flag depicts it perfectly. The two blue vertical parts represent the sea, the yellow one stands for the sand beaches, and the black trident in the middle symbolizes the country's break from Britain. Grantley W. Prescod designed the flag, and it was unveiled on November 30, 1966. Yes, 55 years later, the country's first president was sworn in.
Furthermore, what is Jack Sparrow's favorite drink? If you have never seen "Pirates of the Caribbean," the answer is rum. Can you assume where the oldest distillery in the world is located? That's right. Barbados is correct. The name of the distillery is Mount Gay Distillery, and it is located in the country's capital city, Bridgetown. You can even go on a tour of this place and purchase a bottle as a souvenir.
Places to visit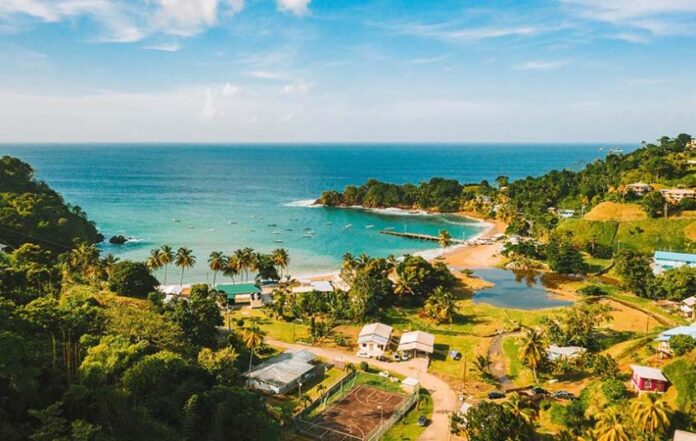 "Rogues in Paradise" paints a unique picture of several locations around the island, and believe us, you will start exploring these and planning your vacation the moment you finish reading this book. Even though our description cannot even come close in comparison to the one from the novel, we will still provide you with some essential details.
First thing first, there are the beaches. The moment you hear about Barbados, the first image that pops into your mind includes long, golden beaches, palm trees, and an endless blue horizon. It goes without saying that you have an abundance of options to choose between when it comes to these. If you are looking for a quiet place to relax, you should opt for the beaches on the west side of the island because the water is fairly calm here, meaning that there are no surfers. Barbados is an excellent choice as a timeshare destination because of the limited number of timeshare resorts on the island. If you are already a timeshare owner but no longer want to continue your timeshare, you can always seek help from companies offering timeshare cancellation services.
Carlisle Bay is located only a few minutes from the center of the capital city, and it is a perfect place to enjoy the end of the day after exploring the island. You can choose between Bayshore, Brownes, and Pebble Beach. Each of these is surrounded by greenery, breathtaking water, and obviously bars and restaurants where you can have a local meal. For more details, click here.
Activities to enjoy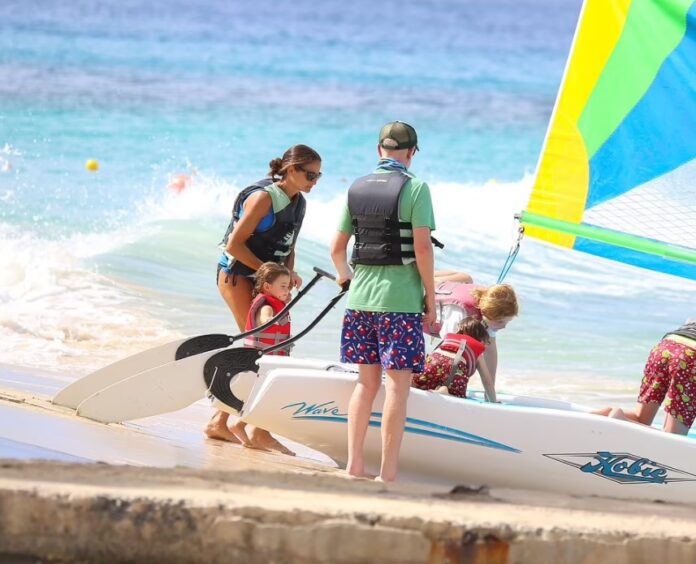 Like any other place in the world, Barbados has so much to offer visitors. Yes, relaxing on a beach is always a great option, but after reading "Rogues in Paradise," you are probably looking for adventure. Surfing is without a doubt the most popular activity, and it is more than enough reason for some people to plan their next vacation on this island. Due to its geography, the island is fairly protected against hurricanes, but it is home to waves surfers adore. Generally speaking, these are usually about 6 feet high, but they can be up to 12 feet on some occasions. It doesn't matter if you are an avid surfer or have never stepped on the surfing board – local instructors will ensure you have the best time of your life.
Moreover, there are the Animal Flower Cave and Harrison's Cave. These are natural places for you to explore, and the tours are led by professional guides, meaning you will learn a lot of fun facts about them. Besides, the former offers a picturesque view for you to enjoy after the tour. What's more, if you plan your trip in the spring, you may get a chance to see humpback whales from the cliff. The latter offers an actual cave exploring experience with the necessary gear, so you should consider adding it to your list.
Pirates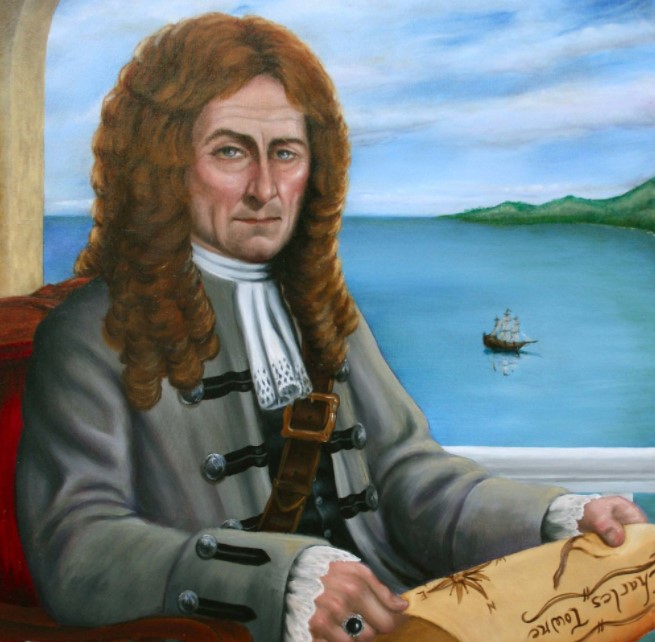 We cannot talk about this island and not mention pirates. The truth is there is an entire chapter in "Rogues in Paradise" about them, so let us give you some background info. A long time ago, pirates controlled this area, threatening the ships that would come close by. The two most famous Barbadian pirates are were Sam Lord and Stede Bonnet. According to tales, Sam Lord would use the light hung on coconut trees to trick the ship captains into believing they were approaching the capital. They would start approaching the shore, wreck their boats, and get attacked by pirates led by Sam Lord. After robbing them, Sam would transport all the objects into his castle in Saint Philip.
On the other hand, Stede Bonnet was called "The Gentleman Pirate." Before turning to piracy in 1717, Bonnet was a part of the British army and a landowner. Even though he didn't have a lot of sailing experience, Bonnet bought a ship called "Revenge" and started robbing and wrecking vessels in the area that is today's coast of New England. Eventually, he was captured by the authorities and hanged in 1718.
Wrapping up
To sum up, these are only some of the numerous appealing facts regarding the history and beauties of Barbados. Our advice is to read "Rogues in Paradise," get to know the characters, enjoy their humor and adventures, and learn about the culture in a completely new way. We are certain that you will start planning your trip the moment you finish reading the last page.