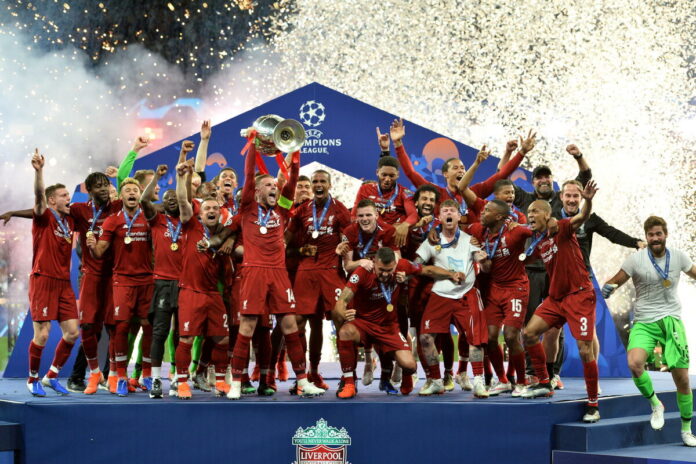 Everyone loves winning football matches. That's why we all buy Premier League tickets. To see our team win. But for every winner, there has to be a loser. And most of the time, the losing team are beaten because they don't take their chances, they make too many mistakes, or they're straight up not as good as the opposition.
Or that's what you'd think. Because if you ask the people who really know – football managers – they'll tell you it's never down to them or their players. There's always a stroke of misfortune, or an outright conspiracy.
We've seen it in the opening week – Liverpool's Jurgen Klopp blaming a 2-2 draw to Fulham on the pitch being too dry. In summer.
So let's look through history at some of the worst ever excuses for poor results.
Weather and God – Jurgen Klopp
Not to pick on Jurgen, but his comments about the Fulham pitch aren't the first time he's blamed weather. When Liverpool drew with West Brom in 2018, the Baggies' pitch was also too dry. Not that it's always down to opponents. In 2017, a 0-0 draw at Anfield was also down to a dry pitch. In 2019, it was too windy for Liverpool to beat Everton, and the snow at Anfield killed their chances against Leicester that same year.
But Klopp's best ever awful excuse came when the weather was neither too dry or too cold or too windy. After they lost to Manchester City in 2023, there was only one person to blame. And it wasn't Jurgen Klopp.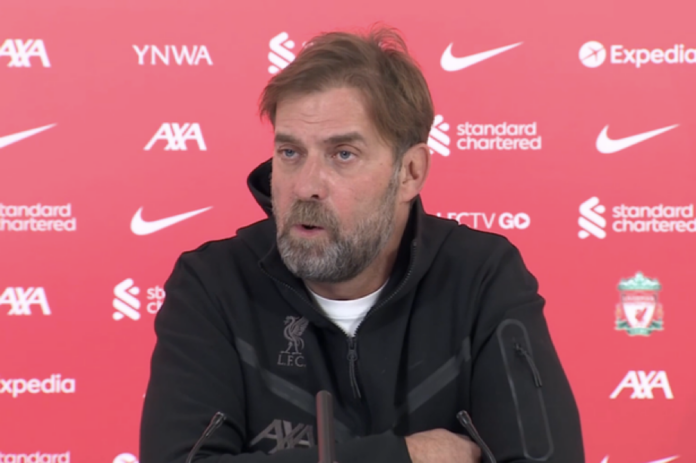 "I am convinced now that God is a Man City fan and that he will do everything to stop us."
We wonder where God sits when he buys his Manchester City tickets?
Ball Boys – Jose Mourinho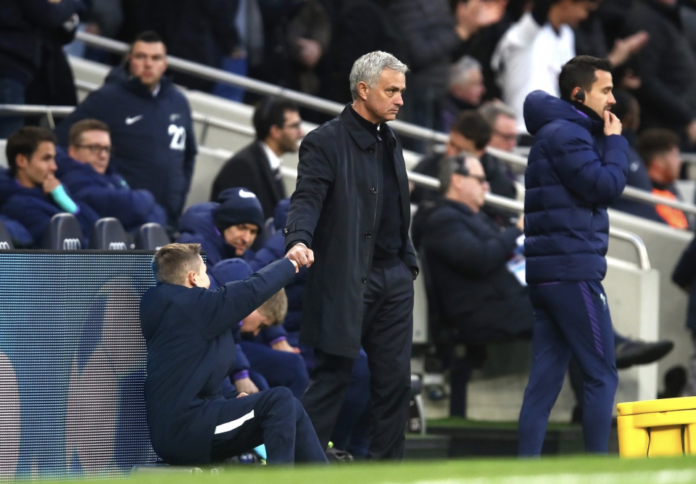 Mourinho is undoubtedly a great football manager. His record of trophies at Porto, Chelsea, Madrid and beyond is a testament to that.
But Jose can also be a little bit of a drama queen.
Like Klopp, he's not averse to blaming the pitch – pointing out that the grass on the pitch ahead of his Roma side's game against Arnhem made him feel very sad. He's also keen to criticise referees, with Mike Dean taking the full brunt of Mourinho's ire during his ill-fated stay at Old Trafford.
But Jose's worst ever excuse has to come from his time at Real Madrid. After losing a cup game at Barcelona's Nou Camp, Mourinho knew exactly who to blame. Not him, obviously. And not his players.
No, it was because Barca didn't have enough ball boys.
"Real Madrid gave a spectacular performance from the first to the last minute. We came here to play. What I'm about to say is not a criticism, I'm just stating a fact: there were no ball-boys in the second half, which is something typical of small teams when experiencing difficulties."
You couldn't make it up…
Scottish Genetics – Gordon Strachan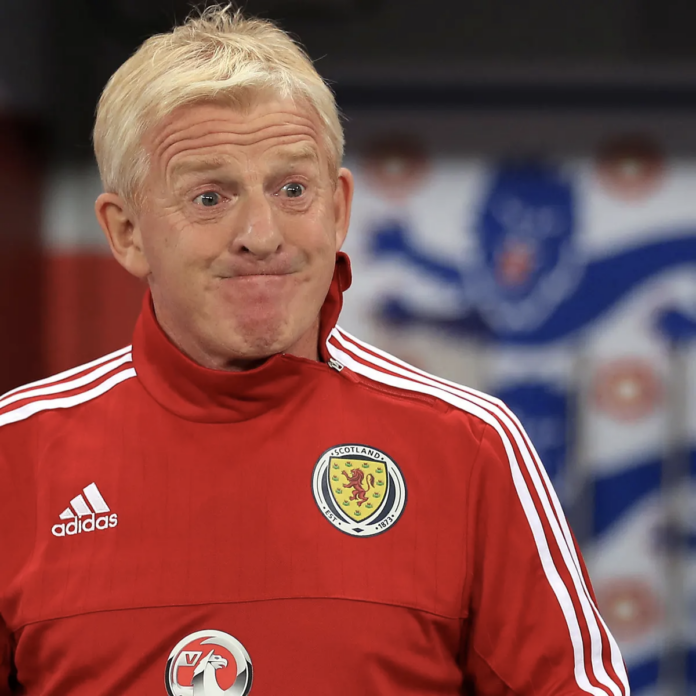 Strachan learned from the very best. At Aberdeen and Manchester United, he studied under the undisputed master of the excuse – Alex Ferguson. And at Leeds United, he pipped Fergies side to the title to generate even more excuses from afar.
But Gordon Strachan has offered an excuse so bizarre, even Sir Alex himself wouldn't have the barefaced cheek to offer it.
It's 2018. Scotland have missed out on the World Cup, again, following a 2-2 draw to Slovenia. Is that because Scotland's players weren't very good? Is it because Strachan's tactics were poor?
No. It's because of Scottish genetics.
"Genetically, we are behind. In the last campaign, we had the second smallest side, after Spain. We can't compete for height and strength. Genetically we have to work at things, get big women and men together and see what we can do."
Strachan was unavailable for comment when someone pointed out that genetically tiny Spain had won tournaments in 2008, 2010 and 2012. Possibly because he was on the hunt for a pair of giant Scots as part of his new masterplan.
Tekken II – David James
Things never quite worked out for David James. At Liverpool, Villa and West Ham, he earned the nickname "Calamity James" for a series of high profile blunders. And even his 53 England caps didn't stop him being seen as a stop-gap between the sticks at the highest level.
But perhaps the nadir of James' career came at Liverpool. Three howlers in a single game against Newcastle had the Kop faithful and the media asking if he was good enough to buy Liverpool tickets, let alone start in net for the Merseyside club.
A lesser keeper would've crumbled. Blamed his poor positioning, his lack of confidence, a run of poor form. But not David James. He knew exactly where to point his finger, even if he didn't know where to put his hands.
He'd made so many mistakes because he'd been spending too much time on the PlayStation. An addiction to Tekken II and Tomb Raider had left him unable to do his job.
As excuses go, it's certainly unique. Maybe if he'd have torn his eyes away from Lara Croft, he'd have made it to the 1998 World Cup?
The Colour Grey – Sir Alex Ferguson
Sir Alex Ferguson is undoubtedly the best Premier League manager of all time. And to listen to him, it's easy to see why. Manchester United never deserved to lose a single game in any of the 27 years he stalked the Old Trafford touchline. Opposition players cheated, referees were inept, and the papers worked to undermine his star players.
But the greatest ever excuse from the undisputed GOAT of awful excuses came at Southampton's Dell ground in 1996. And unlike the lesser men on this list, Ferguson committed.
The 3-0 deficit to relegation fodder wasn't down to bad tactics, picking the wrong team, or players making errors. It was down to the shirts on their backs. The grey shirts.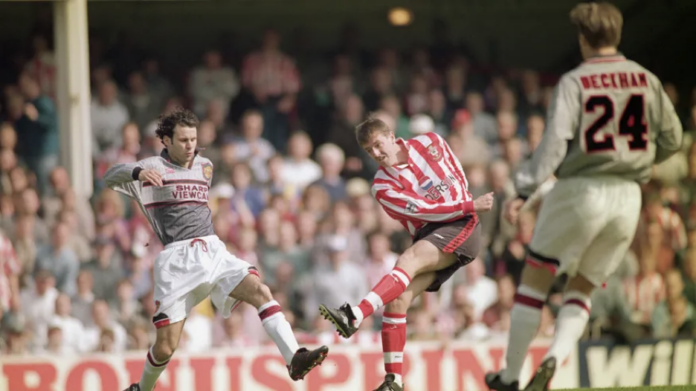 Explaining afterwards that his players couldn't see each other in the grey strip because it blended into the backdrop of Southampton fans in red and white, Ferguson had his players ditch the grey at half time and reappear wearing blue and white.
The kit change masterplan worked. Despite losing the first half 3-0, an invigorated United in brand new shirts pulled a goal back in the second half. Unfortunately that's all they managed, as Southampton saw out a very comfortable 3-1 win courtesy of Monkou, Shipperly and Matt Le Tissier.
Maybe it wasn't all about the kits after all?