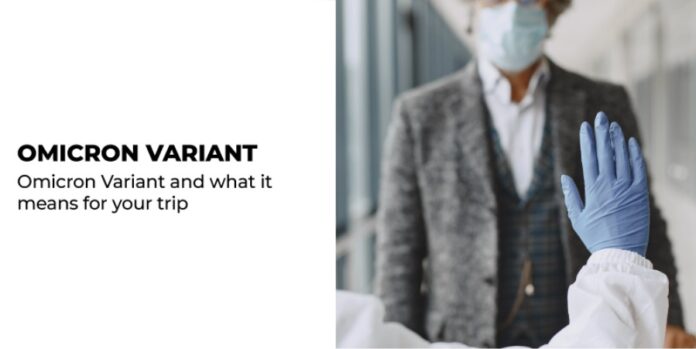 The Omicron variant is on the rise and has disrupted our lives in many ways. Variants are not unexpected because as the virus passes from one host to the other, changes can occur in its RNA and bring about a new variant.
Most variants are not very different and hence do not become widespread. However, if a variant becomes more infectious, it replaces other variants very soon, which has happened with the Omicron variant.
Out of all the variants of COVID-19 so far, the Omicron variant is the most infectious of all. That is why the case numbers are much higher than before. Previously, the Delta variant had remained the most common type variant, but Omicron has changed it.
The Omicron variant is fairly recent, and there is a lot that we are still figuring out. But, based on initial findings, we can establish some basic facts and what it means for your travel.
What is Omicron?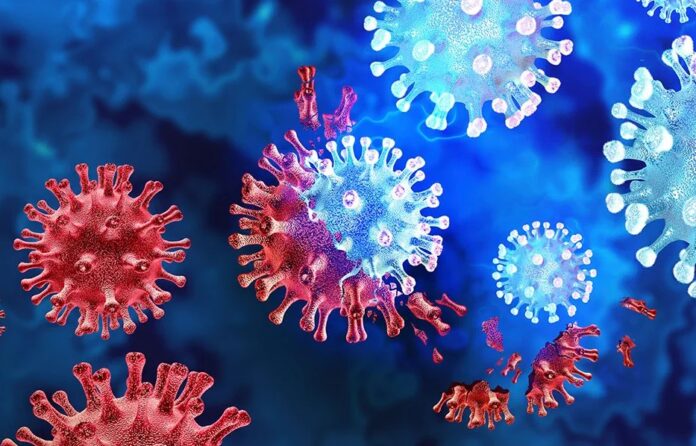 Omicron was first found in some countries of Southern Africa, namely South Africa, Namibia and Botswana. As soon as the variant was discovered, the world health organization (WHO) declared it as a variant of concern. They did this for two reasons; first, to halt all travel to and from those countries, and second, to focus all research and resources on Omicron, with the idea that the quicker we know about the nature of the new variant, the quicker we can fight it.
The centre of disease control has been working with scientists worldwide to gather data on the new variant. It is established that omicron is more easily transmissible than the delta variant and will thus replace it in due course.
Furthermore, anyone infected with Omicron can infect others, even if they are not showing any symptoms and are fully vaccinated. Not enough is known to make a definitive judgment about the comparative severity of Omicron, but initial findings show it to be less severe than Delta.
However, because of the more infectious nature of Omicron, the less severe nature of it is neutralised as more patients get admitted to the hospitals, and the aggregate burden on the healthcare systems remains the same, if not more. As for the treatment, vaccination is found to provide adequate protection.
Symptoms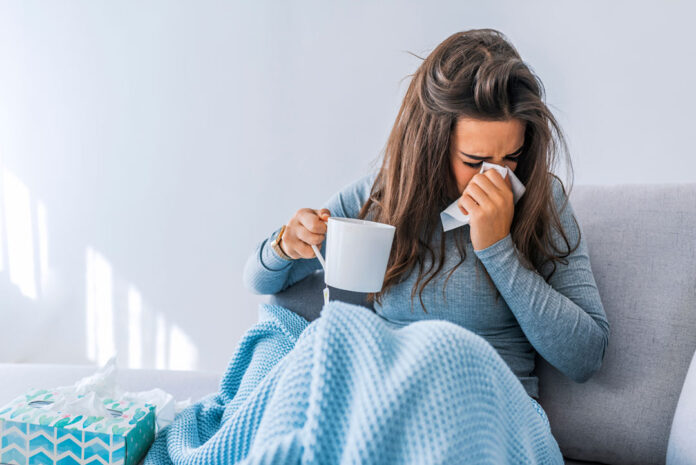 The most frequent symptoms associated with the omicron variant are runny nose, headache, weariness, sneezing, and sore throat, which are similar to those of a cold or flu. According to preliminary research, the duration for an infected individual to develop symptoms following exposure to omicron may be quicker than prior variants, around three days or fewer.
Omicron and travel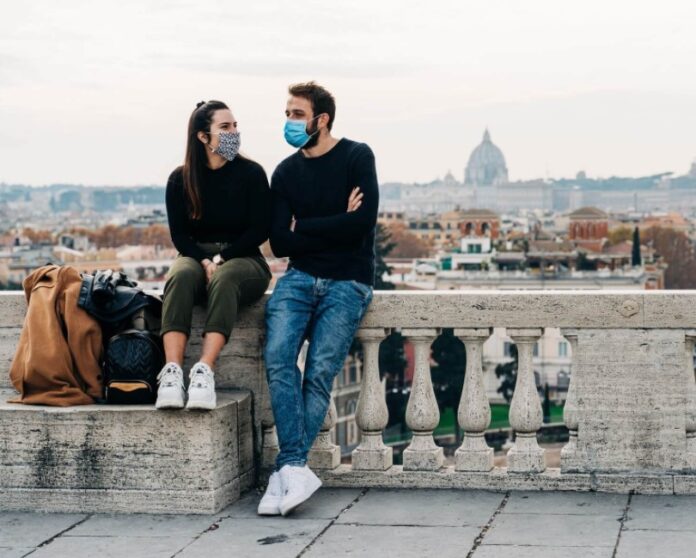 Initially, the new variant had caused some disruptions in flights all over the world as countries started to limit travel. However, now that the Omicron variant has become more diffused across the world, limiting travel as a whole offers no practical benefit, and hence flights have resumed.
But, it is required that passengers still get tested to enter a country. Rules vary from one destination to another. For some places, you require an RT PCR or Lateral Flow Antigen Test before departure, whereas others only need you to take a test on arrival. It could either be a PCR test or a Day 2 Lateral Flow Test (LFT); both are readily available as a coronavirus home test kit.
For travel rules to the UK, check the official government website. LFT or PCR test certificates may also be required to be allowed entry. A certificate is a proof that you are fully vaccinated with an approved vaccine. Currently, booster shots are recommended and not mandatory, but this can change.
How are my Plans impacted?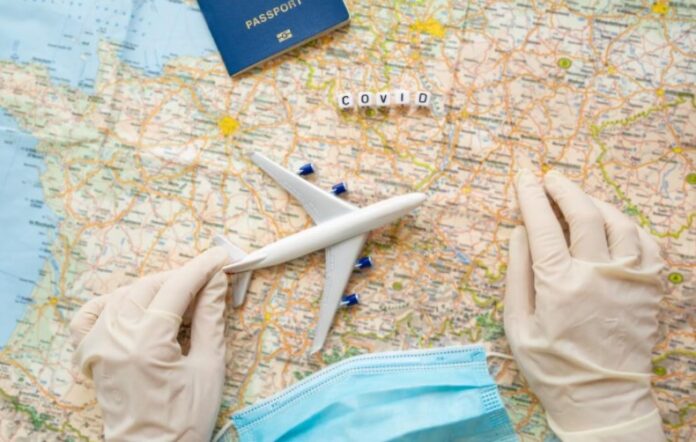 Each case is unique. It is essential that you establish detailed plans and assess all of the advantages and disadvantages. Ensure that you get tested no more than a couple of days before traveling, and prepare ahead for what you'll do if you test positive – cancel visits, invalidate flight tickets, etc. However, you must evaluate factors such as your own mental health and how necessary is the travel.
Other considerations are also necessary. People who have been fully vaccinated may have less difficulty if they contract the virus, although it is still being studied whether this applies to the new variant. At-risk individuals, those with weakened immunity, and those over the age of 60 should seriously consider canceling their visits since they are at a larger risk of experiencing a more severe viral infection.
If you're planning to see someone who is at risk for infection, tell them about it. Overall, deciding whether or not to reschedule your plans is just as tough as it was before the Omicron variant turned up. Still, because it hasn't been thoroughly explored, it should make you more cautious, even if it doesn't affect your end decision to travel.
What to do next?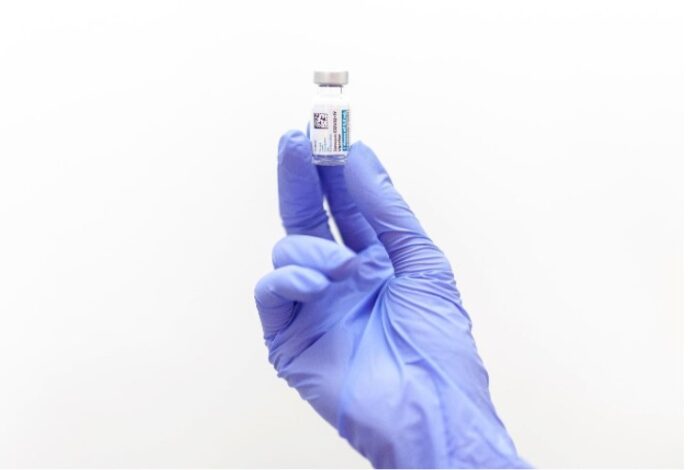 First and foremost, you must always take adequate health safety precautions. Keep your face covered, frequently use a hand sanitiser, and avoid crowded places. Airports are crowded places, and you can easily contract the virus if you let your guard down.
Get your testing regularly so that you do not spread the virus in case you are infected and asymptomatic. You will keep your loved ones and community safe and will help limit the spread of the virus.
THE RT PCR test is considered the more accurate type of test, but the Lateral Flow Test is easier to use and offers quick results. Use the test type that suits your situation. If you have COVID-19 symptoms, it's best to take the PCR test for confirmation. If you want to make sure you are not infected, LFT is considered a better choice.
Get yourself vaccinated, and if your second jab was over 6 months ago, get a booster shot as well. Research shows that a booster can significantly lower your risk of Omicron and allow you to go about your daily life without having to quarantine. This is especially important if you intend to travel.
Visit iqdoctor.co.uk for coronavirus home test kits.