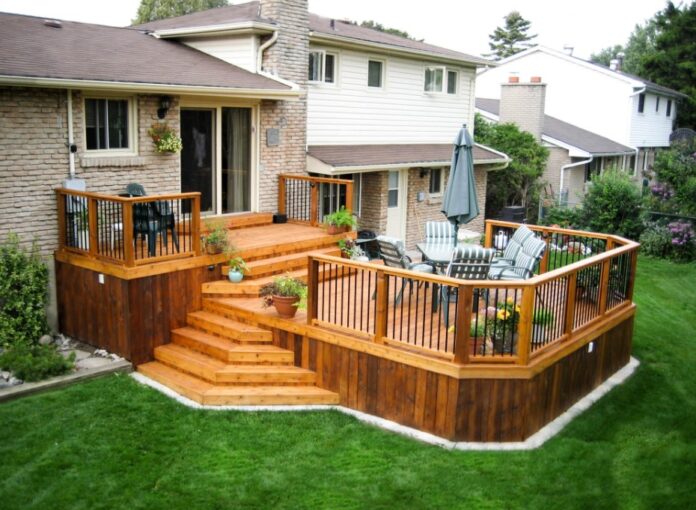 If you're planning on building a deck in your backyard, you should know that there will be a wide range of factors that you'll need to consider. Besides the usual things such as the materials, location, and shape, you'll also have to think about the functionality of the construction, mostly because this will help you determine how large or small it should be.
So, how can you choose the right size and dimensions for your backyard deck? Fortunately for all people that are wondering the same thing, our guide below could help you make a suitable decision. Here is a list of the most important things that you need to know and determine in order to choose the right dimensions for your patio:
1. Is There an Average Size?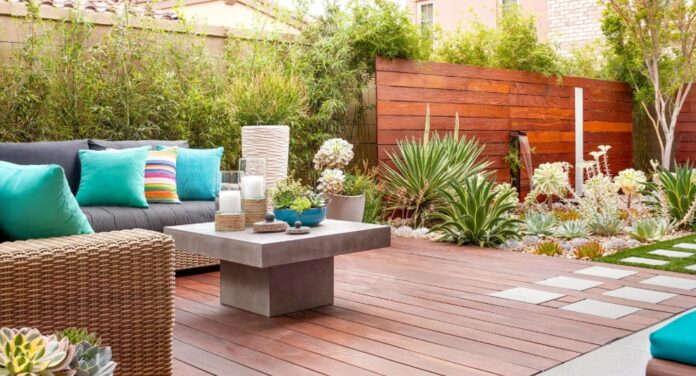 Before we take a look at some other determining factors, one of the first things that you might want to learn revolves around the average size of decks. In most situations, it is wider than it is deep, which means that there is a longer part running along with your home. The average dimensions go approximately from 300 to 400 square feet, however, if you opt for a multi-level design, you'll be capable of adding more space to it.
It's worth mentioning, multi-level options do cost more than a traditional one, however, if your budget is tight, you could choose to first build the first level and then add another one later on. Although you could choose an average size for your construction, you could also consider the functionality of it, meaning that you must consider what you're planning on using it for, which leads us to the next point in this useful guide.
2. What Will You Use it For?
Although you could use your deck for essentially anything you want, there are 3 main uses for it, which include lounging, dining, and of course, grilling! To make it easier for you, we'll break down each of these uses, and by doing so, you'll be capable of learning what dimensions are suitable:
– Lounging – if you want to use it for relaxing after a long day at the office, you'll want an option that'll be large enough to fit all the furniture you want, including the chairs, table, sofa, and so on. If you want to use it for lounging with your family, it should be at least 2.7m wide and 1.2m deep. But, if this isn't enough for your growing family, an ideal size would be 3.6×3.6m, which will give you enough space for additional furniture.
– Dining – if you're planning on taking your dining room outside, you should know that a deck is one of the best ways that you can enjoy spending time with your family and/or friends. Now, the scope for a dining patio will heavily depend on the furniture you want to add to it, hence if you want a table for four people, it should be 3x3m and if you're planning on having more people around – meaning more furniture – it should be 4.8×3.6m.
– Grilling – in case you want to use your deck for preparing food, the size of your grill will be a determining factor when it comes to the dimensions. Because of this, the minimum size should be 1.5×1.2m, however, if you think this isn't suitable for you, you could opt for an option that is 3.6×3.6m. By choosing a larger option, you'll be able to fit the grill and all equipment you need, as well as the furniture that you might want on it.
3. Is The Size of Your House a Determining Factor?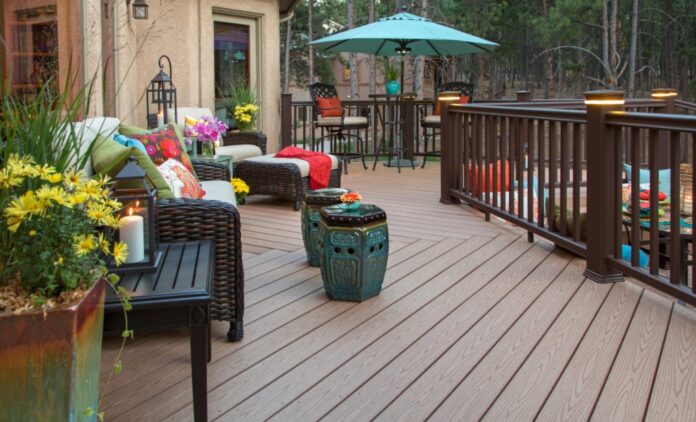 Most construction companies such as decksforlife.ca will tell you that a deck shouldn't be larger than 20% of the square footage of your house. Why? Well, if it is, it'll completely overwhelm the building, which can lower your chances of selling the house in the future. Naturally, this will entirely depend on your preferences, hence, if you want a larger construction that'll take more space in your backyard, you could opt for it!
4. Will You Need Permits?
If there is one thing that you must take away from this article, it's the fact that you'll most likely need a permit for building a patio, just like you would need a permit for any home remodeling and improvement project you want to go through. But, this will vary from state to state, which is why one of the most important things that you must do is to check and learn more about the building codes, restrictions, and regulations in your local area.
For example, one of the restrictions that your local area might have is that they limit how close you can build it to the property of your neighbor, which basically means that the scope might be limited. The placement of the construction could also be restricted, mostly because you won't be capable of building it near or on top of your septic tank. Hence, before you start building, ask around about these important regulations and restrictions.
5. Where Will it Start And End?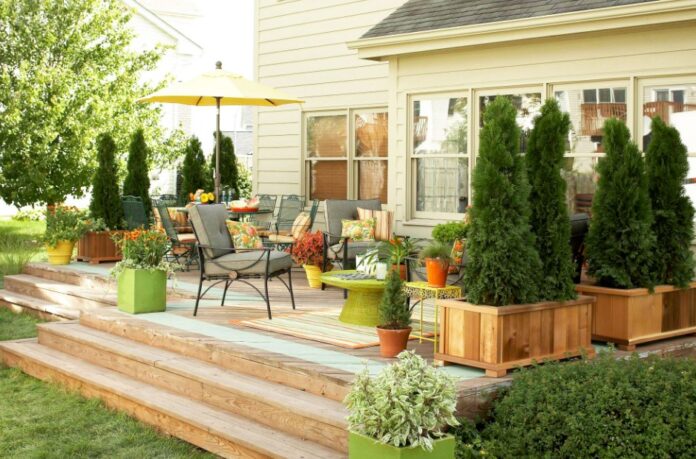 Last on our list, but equally as important as everything else we've mentioned is that the transition of the deck – where it begins and ends – will influence the size of it as well. If you have a lot of space, this won't be an issue for you, however, if your garden is smaller, it might be best if you work with a construction building company like ALS or an architect that'll help you determine the best placement and transitioning of the patio.
Conclusion
Most homeowners think that it's quite easy to choose the size for their deck, however, in most cases, it isn't, mostly because there are so many factors that they need to consider. Nonetheless, if you're planning on building a patio in your backyard, following the tips we've mentioned above will make everything simpler, but more importantly, you'll ensure that you opt for something suitable.
Since you now learned what are some of the most important things that you must consider when designing a deck for your garden, you shouldn't waste time. Instead, you might want to go through our article one more time and firstly determine what you'll want to use it for – which will in return, help you determine how large or small it should be.